Plaintiff Files Lawsuit Against Apple Over Watch Burn Injury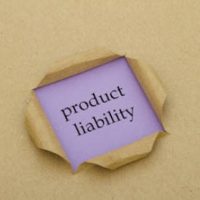 A customer's wrist was seriously injured after an incident with an Apple Watch and she has filed a lawsuit against Best Buy and Apple who are codefendants in this case. The plaintiff has asked for a trial by jury. This issue is not unknown to Apple, but the cause has yet to be uncovered. In most cases, the issue is related to the lithium-ion battery which can ignite under the right circumstances. However, no one is quite sure why one watch will ignite while another one won't. This has resulted in some speculating about manufacturing defects in the lithium-ion battery or even third-party watchbands causing the problem.
A review of the matter showed that 18 such complaints had been filed against Apple relating to their watches. Apple believes the matter is related to allergies in the materials used to make their watches. Users report redness, skin peeling, and irritation. Apple believes that some users may be wearing the watch too tightly to ensure the sensors work and this could be resulting in injury.
Apple Watch lawsuits 
There have been several causes of action making similar claims against Apple over their watch product. In one case, a woman requested a refund after she suffered a wrist injury and Apple denied that request. While the injuries don't appear to be severe, people get pretty annoyed when they pay $300 for a watch that they can't wear. Apple does not want to honor their claims because that could be interpreted as admitting liability. They will hold fast until forced into that position by plaintiff's attorneys.
There are also two different claims being made by plaintiffs. One claim alleges that repeated use of the watch led to skin rashes, pain, and skin peeling. Others say that their watch heated up extremely rapidly and burned them. It is unclear if these two causes of action are related to the defect or if Apple is right and some users are suffering allergic reactions to the watch. If that is the case, then the users have a right to know that can happen. In the event that a watch was defective, heated up, and injured a customer, Apple would have no defense under that cause of action. Apple would have a stronger defense for claims of an allergic reaction only if they warned customers about the potential problem beforehand.
Meanwhile, Apple insists that the issue is related to allergies, interaction with soap or sweat, or other factors related to the metals in the sensors. They advise customers to keep their skin dry when wearing the watch and ensure that the band is not too tight.
Lastly, a dermatologist had a patient who developed a skin rash after exposure to an Apple Watch. The dermatologist and his intern wrote a paper about the matter and concluded that the nickel in the sensors can cause allergic reactions. Watchbands also are made of synthetic polymers with high friction which can perhaps cause some irritation.
Talk to a Miami Product Liability Attorney Today 
The Miami personal injury lawyers at the office of Alan Goldfarb, P.A. represents the interests of injured plaintiffs in lawsuits filed against negligent companies. Call today to schedule a free consultation and we can discuss your injury and the product that caused it in more detail.
tampafp.com/apple-watch-wrist-burn-results-in-florida-lawsuit/
wsoctv.com/news/local/woman-claims-apple-watch-caused-arm-reaction/4H27U6FQBFA73CEULDFQKZCDOU/