A Look at Historic Settlement in George Floyd Case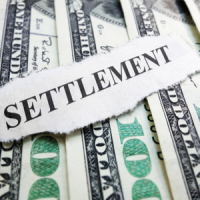 George Floyd was the name that inspired weeks of social unrest in the United States. The video of a white police officer kneeling on a black man's neck for eight minutes was widely distributed on social media and then in the press. The man responsible for the death has yet to be brought to justice. But the City of Minneapolis has reached a settlement with the family of George Floyd, and it's a historic one.
Since the lawsuit brings up several key issues like torts against the government and sovereign immunity rules, it's worth discussing how and why the settlement got as large as it did.
The Anatomy of a Massive Settlement by the Government
Sovereign immunity is a common law expression for preventing lawsuits against the Crown. America doesn't have it crown, it has a Republic of elected leaders who ostensibly represent the interests of those who voted for them. These lawsuits are paid from the taxpayer's coffers. In order to protect the taxpayers, the law prevents sizeable settlements. In Florida, George Floyd's family could have been limited to a $250,000 award based on established laws.
Minnesota likely has its own legislation regarding lawsuits against the State. This legislation prevents lawsuits from being filed in certain circumstances and limits damages in other circumstances. The $26 million settlement that the Floyd family received is well above any state's damage caps for lawsuits against the government. It is over 100 times larger than Florida's damage caps. So how did the Floyd family receive such a large settlement?
In special cases, the legislature can approve a settlement for larger than the damage cap on claims against the government. In this case, the legislature was under heavy pressure from interest groups, civil rights leaders, and potential rioters to ensure that the family was handsomely compensated and hopefully quell outrage related to the murder.
In this case, the legislature did not really have a choice. If they announced a $250,000 settlement for the murder of a citizen in plain view while other officers watched on, it would have sent a message to the populace that there was no government accountability for its failure to hire good people as officers. That would have been further underscored now that Chauvin and his wife are facing federal charges related to tax evasion and tax fraud.
Still, punishing Chauvin for this crime may send the better message. The problem is that Chauvin will argue that pre-existing conditions made Floyd more vulnerable to forceful tactics. This is certainly what the medical examiner believed after performing an autopsy on George Floyd. That, of course, begs the question. How fit do you have to be to live through eight minutes of someone cutting off the blood supply to your brain?
Talk to a Miami Personal Injury Lawyer
The Miami personal injury attorneys at the office of Alan Goldfarb, P.A. represent the interests of injured plaintiffs in cases against negligence, reckless, or malicious parties. Call today to schedule a free consultation and learn more about how we can recover damages related to your medical expenses, lost wages, and reduced quality of life.
Resource:
kstp.com/news/city-attorney-discusses-time-factor-in-27-million-dollar-settlement-with-george-floyd-family/6046808/
https://www.goldfarbpa.com/covid-19-liability-protections-for-nursing-homes-drafted/