Courts Cap Punitive Damages In Tobacco Lawsuit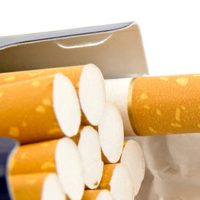 Florida rules prevent plaintiffs from recovering more than three times the value of their compensatory damages in punitive damages. In other words, the ratio of compensatory damages to punitive damages can be no greater than 1:3.
In a recent lawsuit against a major tobacco company, the sister of a deceased woman filed a wrongful death lawsuit on behalf of her sister who died of complications related to smoking. The jury returned a compensatory damages award of $150,000 and punitive damages award of $16 million. Due to Florida's rules of civil law, the punitive damages award could be no greater than $450,000.
The tobacco company appealed the judgment. On appeal, the justices overturned the ruling, capping the punitive damages award at $450,000.
Understanding the issue 
Capping punitive damages awards to compensatory damages may make some sense when it comes to a living victim, but in terms of a wrongful death lawsuit, damages may be artificially driven down simply because of who is filing the lawsuit. A parent, for example, could not make a claim on their adult child for financial support unless the child was actually supporting them. A wife or child, on the other hand, would be entitled to recover monies related to their loss of income. So, you have a situation where a company can be punished more for killing a father than a son.
In this case, the appellate court decided that there was no reasonable relationship between $150,000 and the $16 million punitive damages award.
Your life is worth less than someone else's 
A consistent approach to resolving every dispute will not necessarily produce consistent results. When it comes to compensating families for wrongful death, this becomes very evident. The doctor is "worth more" than the "teacher" because they earn more money. When that earning power is lost for the family, the compensation must reflect that loss. That is known as compensatory damages. They compensate the family for the loss.
In this case, since punitive damages are tied to compensatory damages, you have a situation where the civil courts will punish a defendant more for killing a doctor than they would for killing a janitor. This allows companies to receive various punishments for the same conduct and it all depends on the earning power of the individual they killed.
What's next? 
The matter must be handled by legislators, but there appears to be no urgency to do so. While the result of the case will draw eyes to the problem, and other states do allow variable punitive damages awards, Florida is unlikely to modify the rule any time soon.
Talk to a Miami Personal Injury Lawyer Today 
Alan Goldfarb, P.A. represents the interests of Miami residents who have been injured by negligence. Call our Miami personal injury lawyers today to schedule a free consultation and learn more about how we can help.
Source:
insurancejournal.com/news/southeast/2023/01/08/702390.htm