Giving Back To The Community
Alan Goldfarb Helps in Puerto Rico Following Hurricane Maria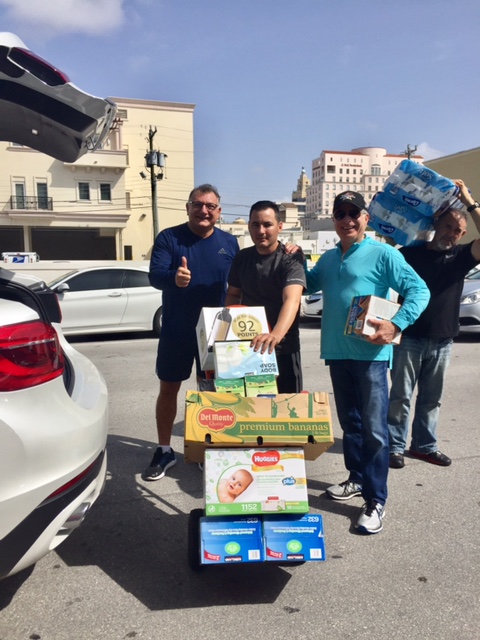 Alan Goldfarb Helps Out at "Branches"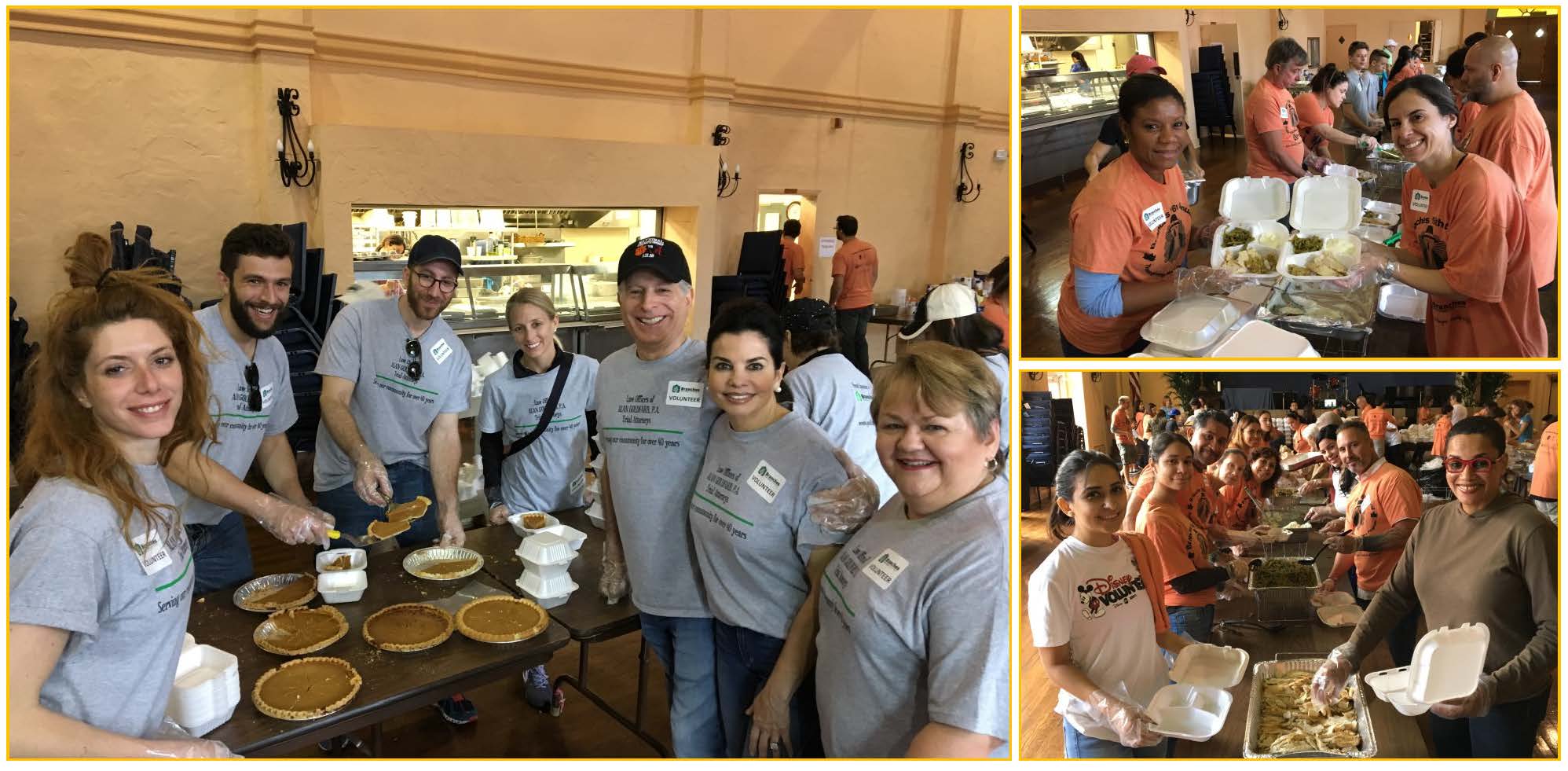 Branches cooks, boxes up and delivers thousands of meals on Thanksgiving Day. Alan Goldfarb has been a big contributor to this event for the past three years in lieu of doing our Turkey Drive. This year he will be volunteering again, along with some of the staff of our law office and many other people in the South Florida community.
Michael A. Goldbfarb, Esq. participates in Career Day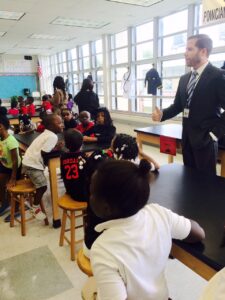 Michael A. Goldfarb, Esq. was asked to speak at Poinciana Park Elementary School's Career Day on May 6, 2015. Michael spoke to students ranging from Kindergarten to Fifth grade about being attorney.
The Annual Turkey Drive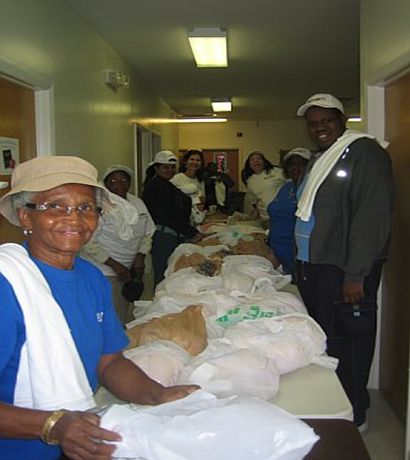 Every year Alan Goldfarb, P.A. and his team participate in a holiday turkey drive. The team coordinates with several local churches in underprivileged areas in Miami to deliver hundreds of turkeys that feed community churchgoers a feast for Thanksgiving. For more than ten years, Alan Goldfarb and his team have participated in an annual Turkey Drive and strive to give back to the community and reach out to local neighborhoods in need during the holiday season!
If you would like to recommend a church as a participant for the Annual Turkey Drive, please contact Karen Hoots at khoots@goldfarbpa.com.
Patriotism:
New York Victims of 911 Compensation Claims
Following the aftermath of 911, Alan Goldfarb, P.A. and his team represented two victims of the 911 attacks in New York City in connection with their compensation claims based upon the death of loved ones. The firm devoted numerous pro bono hours to the victims to assist in their tragic recoveries.
Salute Our American Heros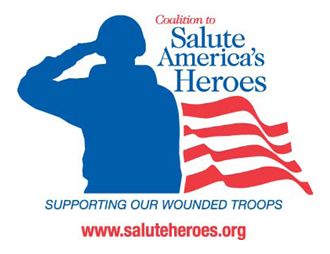 Since the inception of the War on Terror, many United States Veterans return home with a range of physical and mental disabilities, unable to work with no source of income. The Coalition to Salute American Heroes is a nonpartisan, nonprofit organization dedicated to helping wounded veterans rebuild their lives. Alan Goldfarb, P.A. and his team spearheaded a fundraiser in South Florida to raise money for the Coalition.
People:
The Wellness Community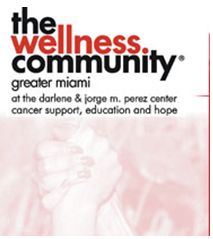 Former Member of the Board of Directors. The Wellness Community is an organization dedicated to helping people and their families fight cancer by providing free psychological and emotional support throughout the treatment process.
Holiday Gift Drive
During the holiday season, Alan Goldfarb, P.A. participates in a holiday gift drive where the office will accompany athletes from Florida International University (FIU) and local high schools to distribute toys to sick children at Jackson Memorial Hospital.
YMCA Court Care
Alan Goldfarb, P.A. is a proud sponsor of the Court Care which provides a safe drop-in care facility for children while their parents/guardians are in court proceedings.