Walmart Defeats Customer Who Fell In Injury Suit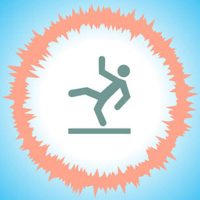 Walmart prevailed over an injured customer after they tripped and fell inside of a Walmart store. Walmart fields about a dozen lawsuits like this a day, so they have the process of defending them down to a science. Essentially, everything you do inside of Walmart is recorded. If, for instance, a light fixture were to fall from the ceiling and land on you, that would be caught on video. Walmart would turn the video over to their insurance company and the insurance company would determine what, if any, settlement they are willing to offer.
To be sure, if a light fixture falls on you, Walmart would be liable. However, slip, trip, and fall lawsuits are a little bit harrier. In this article, we'll take a look at why this one failed.
What happened? 
A woman at a local Walmart slipped and fell on a wet floor. She accused Walmart of failing to address a dangerous condition on the premises that caused her injury. Her attorney suggested that the ceiling was leaking, but the rainwater could have just as easily been tracked in by customers in wet shoes and umbrellas. Footage showed that customers were wearing rain gear as early as 30 minutes before the accident occurred. The plaintiff also contended that as many as four Walmart employees had been in the area and not remedied the danger.
Elements of negligence 
Walmart was accused of negligence for allowing a dangerous condition to remain on their premises during a rainy day. Under the law, a company is liable for a slip and fall injury if they had cause to know about the dangerous condition, created the dangerous condition, or should have been aware of the dangerous condition. In this case, Walmart is accused of allowing a dangerous condition to remain in a spot where it could injure a customer. If the ceiling really was leaky, then Walmart should have known that area would get wet. If four employees walked by the area, they should have recognized the danger and remedied it.
Why Walmart won 
Walmart won this lawsuit because the plaintiffs could not establish that Walmart employees knew about the dangerous condition. Further, at least 70 people were shown on video walking over the dangerous condition before the plaintiff was injured. One minute before the accident occurred, another customer in high-heels was able to traverse the dangerous condition without incident. Walmart was able to argue that the dangerous condition must only have been present for a minute or less. The plaintiffs were unable to establish that a leaky ceiling had anything to do with it.
Talk to a Miami Personal Injury Attorney Today 
If you've suffered a slip and fall accident at Walmart or anywhere else, you can sue the company to recover damages related to your injuries so long as you can prove that the property owner knew or should have known about the dangerous condition. Call the Miami personal injury attorneys at the office of Alan Goldfarb, P.A. today to learn more about how we can help.
Resource:
law.com/dailybusinessreview/2021/07/07/miami-lawyers-win-for-walmart-in-suit-over-customers-fall/