Wrongful Death Suit Filed After Bar Assault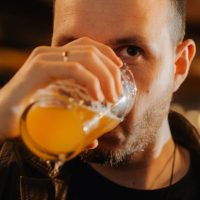 A wrongful death lawsuit has been filed against a bar after a man was beaten to death in the parking lot. The parents accuse the bar of overserving the patron alcohol and failing to have security on hand, and another some 20 people are named in the lawsuit for having stood around and watched without intervening. Another man has been charged with first-degree murder.
Laws on the liability of bars and places that serve alcohol differ from one state to the next. Florida's rules make it very difficult to sue a bar owner for serving alcohol. However, Florida rules are right on point when it comes to filing a lawsuit against a bar for negligent security. The bar has a duty of care to ensure that bar fights are broken up and the police are alerted to violent assaults. They also must ensure that medical attention is given to the injured. In this case, none of that happened, and it's unclear why.
Dram shop liability versus negligent security 
Right now, there are a few bars in Florida that are being sued for dram shop liability. They are located in college areas and the accusations include allegations of serving liquor to underage individuals. Knowingly serving alcohol to a minor or an alcoholic are two grounds for dram shop liability. Both are based on what the bartender "knew" at the time.
Negligent security does not involve allegations related to serving alcohol. However, places that serve alcohol would have a higher standard of care since violence can sometimes ensue and not everyone is a happy drunk. In other words, a bar owner would have good reason to foresee a potentially violent situation and would respond with adequate security. In cases where that happens, the bar is generally not liable for a bar fight. However, the allegations made by this plaintiff extend well beyond a fight gone out of control.
In this case, the defendant is accused of beating the man unconscious, fleeing the scene, and then returning to beat the man some more. In between that, anyone at the bar could have called the police or an ambulance. Further, the security guards knew that there were problems between the two men prior to the altercation, but did not stay on top of the issue prior to his death. The man was transferred to the hospital in critical condition several minutes after the second assault where he died later.
The criminal defendant was initially charged with aggravated assault, but the charges were upgraded once the complainant died. Now the bar is being sued too, and even if this allegation is not successful, it will create a stink around the place that law enforcement will smell every time there's another problem there. However, chances are good that a jury will find the security was negligent and charge the bar for failing to intercede on the plaintiff's behalf.
Talk to a Miami Negligent Security Lawyer Today 
Alan Goldfarb, P.A. represents the interests of Miami residents who have been assaulted or injured at restaurants, bars, or public places. Call our Miami personal injury lawyers today to schedule a free consultation and learn more about how we can help.
Source:
djournal.com/news/crime-law-enforcement/family-files-wrongful-death-lawsuit-over-beating-outside-steele-s-dive/article_51de3f6d-817f-54f5-9061-efc3fbbacf05.html