Dangerous Instrumentality Doctrine and Liability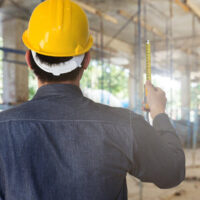 A recent case involving a construction worker who lost his finger in a workplace accident made its way before the Florida Supreme Court. Two lower courts ruled that a loader was not considered a "dangerous instrumentality"—or at least not dangerous enough to warrant liability under the law. However, the Florida Supreme Court overturned their decision and found that industrial loaders are indeed dangerous instrumentalities and that the company that rented the machine to a fellow worker was liable under an interesting legal precedent.
Employer Immunity
When a worker is injured on the job, they can file a workers' compensation claim. This claim is unlike a personal injury lawsuit. It doesn't matter if their employer was negligent or caused the injury at all. The worker only needs to show that the injury occurred on the job. In other words, it's no-fault system albeit with some caveats. Workers' comp, in turn, pays for medical expenses, lost wages, and if the worker is no longer able to continue at their job, long-term disability benefits are available as well as an option to seek training in a new vocation.
In exchange for this no-fault system, employers are given immunity from negligence or liability claims. In other words, you cannot sue your employer for negligence or liability, except under the most egregious of circumstances so long as your employer carries workers' compensation insurance. You can also not pursue pain and suffering as damages against your employer.
Dangerous Instrumentality Doctrine
Dangerous instrumentality doctrine most frequently applies to drivers. For instance, let's say you allow someone to use your car and they get into an accident. Who is liable for the damages? You may be quick to assume they are but don't be so sure. Under the dangerous instrumentality doctrine, the individual who owns the vehicle is responsible for the accident since they allowed another driver to use it.
Initially, these lawsuits centered on industrial machinery. In the case that pitted employer immunity against dangerous instrumentality doctrine, it did as well.
Supreme Court Rules in Favor of Worker
Since the worker was an independent contractor in this case, he was not covered by any employer's workers' compensation. When he lost his finger on the job, he was working for C&J Bobcat and Hauling LLC. A fellow worker had leased a loader from Caterpillar Financial Services Corp. In the use of this loader, the worker dumped a tree stump into the trailer. Unfortunately for the plaintiff, he was in the trailer at the time. As a result, his finger was severed.
It's unclear if the plaintiff filed a workers compensation claim with his own company, but since Caterpillar rented the machine to the worker, dangerous instrumentality doctrine holds them liable under the law. This is despite the fact that it was actually his fellow employee who is most directly responsible for the plaintiff's injury.
Talk to a Miami Personal Injury Attorney Today
The Miami office of Alan Goldfarb P.A. has recovered millions of dollars in damages for our clients. If you have injured by another's negligence (or by a dangerous instrumentality) we can help you recover damages. Give us a call or contact us online to set up an appointment.
Resource:
legalnewsline.com/stories/511585641-supreme-court-of-florida-rules-loaders-are-dangerous-instrumentalities-in-case-over-man-s-severed-finger