State Farm Files Federal Lawsuit Alleging Widespread PIP Fraud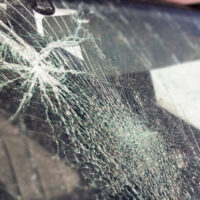 Could Florida's PIP insurance scheme be repealed? If major insurance companies like State Farm have their way, it will be. This comes in light of recent allegations of insurance fraud against PIP insurance plans that insurance companies like State Farm are claiming run rampant in PIP insurance states like Florida.
In case you're unaware, Florida is considered a no-fault state for auto insurance. That means it really doesn't matter who is to blame in an auto accident; claims are made against one's own insurance. Other states operate on a tort or fault-based system. In these states, it matters who was negligent for the accident. One party is to blame, and that party's insurance is the one that is required to pay.
While some believe that this is the better system because it declutters the courts, others have remarked that no-fault states lack the force of law to hold negligent drivers accountable. In addition, since insurance companies are forced to pay out regardless of whether or not one or the other driver was at fault, these insurance companies are claiming that they are now the victims of predatory health centers that inflate costs to them.
State Farm Files Suit in Federal Court
A lawsuit filed in the Southern District Court of Florida alleges that three clinics cheated the PIP insurance provider out of $4.7 million in phony charges. While no one is really happy about the state of no-fault insurance, a call to repeal died in committee last February.
The majority of states require that drivers carry liability insurance and also mandate that insurance companies at least offer some form of PIP protection. The sorts of policies pay out in the event of a hit and run accident or an under or uninsured motorist causes an accident.
Since Florida has some of the most dangerous roads in the country, many people have been calling for the repeal of no-fault insurance statutes. On the other hand, now that major insurance companies with money to lobby politicians are involved there may be renewed efforts to go to a tort system.
The vast majority of even tort states require that drivers carry some form of insurance policy. Many also require that those who pursue damages against a negligent party not be themselves more than 49% liable for the accident. This helps reduce clutter in the courtrooms while enforcing personal responsibility and reducing fraud against insurance companies.
Florida's politicians, however, remain steadfast that the problem isn't big enough to warrant rethinking the state's approach to no-fault insurance.
You Can Still Sue for Damages in a No-Fault State like Florida
While the vast majority of car accident claims cannot be litigated according to Florida statute, those who suffered severe injuries, permanent impairments, or disfigurements, may have cause to bring a lawsuit against a negligent party. Since these cases are rare, the idea was to move all this volume off the courts with no-fault insurance. Unfortunately, the solution has become more of a problem than the original problem.
Contact Us Today
If you sustained serious injuries in a car accident, you can sue, even in Florida. Give the personal injury attorneys at the office of Alan Goldfarb P.A. a call or contact us online for a free consultation.
Resources:
floridapolitics.com/archives/257049-prospects-pip-repeal-dive-senate-panel-disdains-legislation
floridapolitics.com/archives/270737-lawsuit-clinics-pip-reform