Driver Pinned Under Truck In Northwest Miami-Dade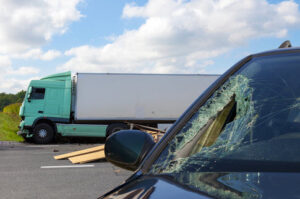 Northwest Miami-Dade was the site of a tragic scene one recent morning when a tanker truck and car were involved in an accident. As a result of the crash, the car became pinned underneath the tanker truck and the driver of the car was still inside the vehicle. The car's driver was subsequently transported to a local hospital with unknown injuries.
Truck Accidents More Severe
We can only hope that the driver of the Northwest Miami-Dade accident will recover from whatever injuries he or she sustained as a result of being pinned inside their vehicle under the tanker truck. Accidents between passenger cars and trucks – in general, any accident involving a larger truck such as a tractor trailer – are usually far more severe than accidents involving only passenger vehicles due to the sheer size and weight of the truck.  According to the Insurance Institute for Highway Safety, Highway Loss Data Institute, the majority of fatalities that occur in crashes involving large trucks are occupants of passenger vehicles, who are far more vulnerable than those inside the trucks. Smaller vehicles can easily end up underneath a tractor trailer just because of the height difference alone. Additionally, as a result of the great weight disparity between the two extremes in vehicle types, an additional factor in these types of crashes can be braking, which takes much longer for a large truck than a smaller vehicle.
Significant Number Of Truck Accidents Caused By Following Too Closely
According to the Federal Motor Carrier Safety Administration (FMCSA), about five percent of crashes involving trucks occurred as a result of the truck driver following too closely; this, combined with the slower reaction time of and longer stopping distance required by a larger truck, is a dangerous situation that is bound to continue leading to personal injuries and death on our roadways. The FMCSA offers a valuable tip to drivers of these larger trucks by suggesting that they leave enough space between their vehicles and those ahead of them to allow themselves to brake safely and react to unexpected actions on the road; following this advice could likely prevent a significant number of trailer tractor accidents, personal injuries and even deaths.
Contact Us For Help With Your Truck Accident Case
If you have suffered personal injuries as a result of a truck accident, you need to speak with an attorney experienced with these types of matters. At the office of Alan Goldfarb, P.A., we understand the complexity of accidents involving large trucks such as tractor trailers. Often times there is more at issue with these types of cases than with an accident case involving passenger vehicles and, as a result, the case needs to be handled differently to ensure victims receive the compensation they are entitled to receive. Our Miami truck accident attorneys have helped countless clients in the Miami area to recover for losses incurred due to accidents and will help you to do the same. Contact us to set up your appointment to meet with a legal professional at no cost or obligation to you.
Resources:
wsvn.com/news/local/car-pinned-underneath-tanker-truck-1-hospitalized/
http://www.iihs.org/iihs/topics/t/large-trucks/fatalityfacts/large-trucks