Surf's Up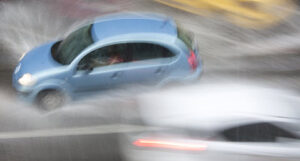 A local surfer is quite lucky to have suffered no injuries – and escaped potential tragedy – when she hydroplaned off a Hillsboro Beach road and into the Intracoastal Waterway. According to the woman, she had been surfing in Pompano Beach and decided to head to Deerfield Beach instead in search of better waves. While this crash victim could not have been more lucky, for many others driving in hazardous weather conditions, the outcome is not as fortunate.
Heed Hurricane Advice
Particularly in Florida, during any storm, and certainly during hurricane season, drivers need to be mindful of road conditions that are either bad to begin with or that could deteriorate rapidly due to rain and wind. Failure to follow the advice to stay off the roads or, if you must venture out, to follow simple safety measures, can truly make the difference between life and death – not just yours, but others on the road as well. Whenever extreme weather conditions are forecasted, the news is filled with articles containing safety tips and preparation guidelines. Many of these specifically note the importance of staying off the roads, along with other precautions, such as avoiding bridges.
Hydroplaning Dangers
One of the main concerns with driving on wet roads and during stormy weather is that of hydroplaning. This condition occurs when your vehicle's tires lose traction as a result of becoming separated from the road surface by water – even a thin film is enough to cause hydroplaning to occur. When this happens, you lose control of your vehicle and are unable to steer or brake. As one can imagine, accidents can result quickly under these circumstances and tragic events can rapidly unfold.
Preventing Hydroplaning
The best way to prevent hydroplaning is to heed officials' warnings to stay off the roads in the first place – there is really no good reason to be out driving around in a hurricane. If there is some pressing reason to be out on the roads, simple preparation can help lessen the chances of hydroplaning – proper tire inflation and replacing old and worn tires as necessary are good practices. Once on the road, drive slow and avoid pooled water, do not slam on the brakes, and make turns slowly and carefully. If you find yourself beginning to hydroplane, it is important to ease off the gas and brakes and hold the steering wheel steady until you regain control to lessen the chances that you will cause or be involved in an accident.
Have You Suffered Losses Due To An Auto Accident?
If you have been involved in a motor vehicle accident, the damages and losses suffered as a result can be catastrophic. If the accident was the result of someone's negligence, you may be entitled to compensation for you losses including medical expenses, lost wages, and pain and suffering. Our experienced auto accident attorneys can help you to identify where the fault lies for your accident and from whom you should recover damages. Put our experience to work for you today. Contact us now at the office of Alan Goldfarb in Miami to schedule your free consultation and start working towards getting your life back.
Resource:
http://www.local10.com/weather/hurricane/surfer-hydroplanes-car-off-road-into-intracoastal-off-hillsboro-beach