Monsanto Hit with $2B After Couple Gets Cancer from Roundup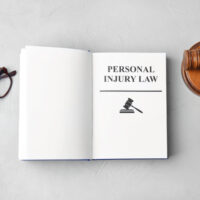 While Roundup weed killer has been banned in several European countries, it remains very much legal and protected here in America. However, government inaction against the glyphosate chemical has not prevented Monsanto from getting him with substantial civil verdicts. Most recently, this came in the form of a $2 billion jury verdict against the megalithic company after a couple alleged that they got cancer from the substance.
At least some of the problem for Monsanto is that these cases are being brought in California where organic and non-GMO are preferred. However, Monsanto and the U.S. officials that support the company maintain that there is inadequate scientific evidence that the glyphosate compounded is a legitimate carcinogen in humans.
How Do Juries Make This Decision?
One of the largest problems in a case like this is that juries are forced to decide on an issue that would take decades to gain the expertise to even have a useful opinion on. However, there are certain elements to a case like this that will strike a jury as strange.
Firstly, the divide between whether or not Monsanto's glyphosate is a carcinogen seems to have more to do with where you live than your educational background. As one of the largest companies in the U.S., Monsanto exercises considerable power in politics. This includes having formed Monsanto CEOs and top executives hold posts at the EPA, FDA, and the U.S. Department of Agriculture. Most recently, President Trump has assigned a former Monsanto executive a position as the head of the U.S. Department of Fish and Wildlife. While this is at least partly the stuff of conspiracy theories, it's no theory that Monsanto and its former executives pay congressmen billions each year to fund their political campaigns. In exchange for this, a reasonable person would assume that Monsanto's interests are being protected by those whose campaigns they fund.
In this case, evidence that Monsanto suppressed evidence that their Roundup weedkiller is a potential human carcinogen is more damning than the science behind it much of which would go over anyone's head.
How Attorneys Try Cases That Require Scientific Knowledge
In Monsanto's case, evidence that the weed killer causes cancer is nearly impossible to establish. Even in cases where a known carcinogen (like tobacco) is widely believed to cause cancer, it may be possible for the defense to establish that family history or other bad habits contributed to the cancer that a plaintiff may have. All of this adds up to not much in a jury's mind.
However, evidence that Monsanto funded research to attack independent studies that claimed their weed killer causes cancer or that Monsanto buried evidence, falsified data, or otherwise attempted to deceive the public, would go a long way in a jury's mind to establishing that Monsanto knew that their product was a carcinogen. So that's what an attorney would focus on.
Talk to a Miami Products Liability and Personal Injury Attorney Today
If you've been injured by a defective or dangerous product, the Miami personal injury attorneys at the office of Alan Goldfarb, P.A. can help you recover damages related to your injuries. Talk to us today to set up a free consultation.
Resources:
theguardian.com/business/2018/may/22/monsanto-trial-cancer-weedkiller-roundup-dewayne-johnson
foxbusiness.com/markets/monsanto-ordered-to-pay-2b-in-roundup-cancer-claim-case-a-look-at-other-large-product-liability-awards
organicconsumers.org/news/germany-13-other-countries-say-no-glyphosate-what-about-us
https://www.goldfarbpa.com/power-plant-worker-awarded-1-88-million/