Nikki Minaj's Mother Files Lawsuit After Hit and Run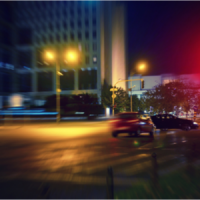 Nikki Minaj's mother, Carol Miraj, has filed a lawsuit against the man that she says struck Minaj's father and then drove off without rendering aid or calling police. Robert Minaj died in a Long Island hospital days after. Charles Polevich was later arrested on charges of leaving the scene of a traffic accident involving death or bodily injury and tampering with physical evidence. He has pleaded not guilty and has been freed on bail. Meanwhile, Carol Miraj has filed a wrongful death lawsuit against Polevich seeking $150 million. The family is being represented by notable civil rights attorney Benjamin Crump.
The Trajectory of This Personal Injury Lawsuit
Having a lawyer step in to take over a claim like this is beneficial because it ensures that the authorities will treat the incident as seriously as they would any other. In this case, you have a driver striking a pedestrian and then speeding off without rendering aid. A timeline of Robert Miraj's death can turn an incident like this into a homicide. How? If the police can determine that there was a strong likelihood that Robert Miraj would have survived the incident had the vehicle stopped to render aid, then the failure to render aid is a contributing cause of death.
Additionally, drivers have a legal duty of care to stop and render aid if someone has been injured in an accident. The driver's failure to render aid is thus criminally actionable. The driver is currently facing charges for leaving the scene of the accident and more charges could be pending. Typically, when someone leaves the scene of an accident it's because a) they don't have car insurance, b) they're drunk, or c) they have a warrant out for their arrest.
Before an attorney agrees to take a case like this, they typically research the defendant to ensure that a personal injury lawsuit is worthwhile. While a guilty verdict is always a possibility during a jury trial, if the defendant doesn't have enough money to pay (ie: they are judgment-proof), then they can discharge the debt in bankruptcy. The only knick on their record would be the bankruptcy. Not one dime would ever make it to the plaintiff.
Some states shield the discharge of personal injury judgments in bankruptcy when they arise from drunk driving accidents. However, the state still has to prove that the driver was drunk at the time of the accident. The criminal case against the defendant will move forward before the personal injury lawsuit. The plaintiffs, depending on the outcome of that trial, will be able to use the state's evidence and present it against the defendant in a civil trial. Even if the state loses its case, the burden of proof in civil court is lower than in criminal court. That means that an acquittal may not prevent a civil lawsuit from moving forward.
Talk to a Miami Personal Injury Attorney
If you've lost a loved one due to reckless driving, you can sue to hold the negligent party accountable. Call the Miami personal injury attorneys at the office of Alan Goldfarb, P.A. today to schedule a free consultation and learn more about how we can help.
Resource:
miamiherald.com/entertainment/celebrities/article250109069.html
https://www.goldfarbpa.com/school-hit-with-chicken-nugget-lawsuit/