Section 37: Consumer Safety Reporting And Why It Doesn't Work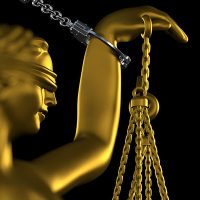 Under U.S. law, whenever there is a major injury or death involving a commercially available product, the company that produced the product must report the injury to the Consumer Product Safety Commission (CPSC). This is known as Section 37, but a review of the program shows that the CPSC is not being alerted to lawsuits alleging major injuries. In fact, many major lawsuits are not being brought to CPSC at all leaving many to wonder why so many companies are openly shirking their responsibilities under the law.
Section 37 was enacted in 1990 and every year since the number of reported incidences has diminished. Yet only two companies in the 30-year history of the CPSC have ever been cited under the agency's rules for failing to report injuries related to their products.
Why isn't Section 37 being employed? 
Watchdogs for business interests always fear that "meritless" lawsuits will impugn their company's reputation. Of course, if you ask their general counsel, their companies have never faced a meritorious lawsuit in their lives. However, there is some concern that baseless allegations can harm a company's reputation if they become public knowledge or at least accessible in a federal database that can be accessed by the public and attorneys at will. Due in large part to the activities of industry lobbyists, Section 37 was rewritten with several thresholds and caveats that render the entire legislation pointless.
Today, a company must face at least 3 lawsuits involving serious bodily injury or death before being required to report the matter to the CPSC. Further, the threshold only requires that the company report the matter after it has been adjudicated by the court with a settlement award or guilty verdict. In other words, the negotiation went from requiring companies to report incidents involving any lawsuit involving serious injury or death, to requiring three lawsuits resolved in favor of the plaintiffs. In other words, one side had considerably more juice than the other side to negotiate a favorable settlement and the interests of consumers were secondary to the interests of businesses, as usual.
To make matters worse, the lawsuits must be filed within 2 years of each other. Since product liability lawsuits often take years to resolve, there are very few situations in which the law could be applied to report problematic products. In other words, we went through the whole rigmarole of passing a piece of legislation that looked like it was protecting consumers from hazardous products only to castrate the law so completely that its application to real-life situations is now in doubt.
Talk to a Miami Personal Injury Attorney Today 
The Miami personal injury attorneys at the office of Alan Goldfarb, P.A. represent the interests of injured plaintiffs in Miami. Often due to regulatory shortcomings, customers are injured by thousands of dangerous products each year. Often, their only recourse is a civil lawsuit against the company. Call our firm today to learn more about how we can help.
Source:
consumerreports.org/product-safety/the-product-safety-early-warning-system-that-seldom-sounds-a4980912784/