Addressing Gaps in Treatment – Important to Overcome Insurance Company Tactics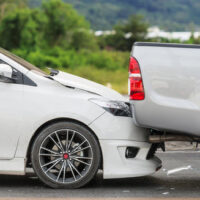 You are driving on Southeast Second Street in Miami when another driver rear ends your vehicle. There is damage to your vehicle and you immediately feel pain in your neck and lower back. However, you decide to forego medical treatment and try to "battle through" the pain. This is considered a "gap" in treatment. It is the amount of time in between the accident and when you started receiving medical care.
This is a common mistake people make and auto insurance companies try to capitalize on these gaps in order to reduce or deny a personal injury claim. They will argue, "if you were hurt so bad, you would not have waited xyz number of days before seeing a doctor." Or, they'll argue that you missed a significant number of treatment sessions, which means you were able to resume your normal life shortly after the collision and you should therefore not be awarded a substantial sum for your injury claim.
How Gaps in Treatment Can Seriously Harm Your Personal Injury Case
If you go to the emergency room, or your primary care physician, soon after your automobile accident and the doctor writes maintenance instructions for you in your medical records, you need to follow them. If you do not follow these instructions and there are large gaps (e.g., weeks or months) in treatment, it raises questions about the extent of your injuries and may result in a judge or jury being extremely skeptical about awarding you monetary damages.
Being Finalized and Maximum Medical Improvement
It is frustrating when reviewing the medical records of clients to see doctors advising patients that they have been "finalized" or have reached "maximum medical improvement." This often causes patients to think that they do not need any further treatment or follow-up care.
Rehabilitative and Palliative Care – Two Sides of the Same Treatment Coin
The forms of medical treatment you should be aware of include the following: (i) rehabilitative care and (ii) palliative care. Rehabilitative care (often referred to as "rehab") is where a medical professional attempts tries to stabilize an injury and ensure it does not get worse (e.g., a broken arm not getting treated could become infected). After a few months of rehabilitative care, patients often reach a point where they are considered to have reached a full recovery (sometimes called max medical improvement). At this point, patients mistakenly believe that their medical care is over. This is not true. The next step should be seeking palliative treatment, which is to ensure your injuries do not regress. Palliative treatment could also be described as a tuneup for the body. This form of treatment addresses systemic symptoms and discomfort caused by your car accident injuries. Palliative care is intended to improve the intangible aspects of your life and overall physical well-being. Examples of this form of treatment include physical therapy, chiropractic care, medication, and periodic assessments by your primary care physician.
Overcoming Gaps in Treatment
There are many strategies your Miami car accident lawyer can utilize to overcome any "gap in treatment" arguments raised by the auto insurance company. For example, testimony from you, your friends, family members, and co-workers can help establish the fact that you were continuing to suffer from pain, even if you were not in an established treatment program for your injuries.
Contact Our Miami Auto Accident Attorneys Today
As you can see, having an experienced personal injury lawyer on your side is important. That is why you need to contact Alan Goldfarb, P.A. in Miami today. Our legal team will advise you and your loved ones of your legal options. Contact our office at 305-371-3111 or toll free at 866-936-9761 to schedule a free, comprehensive case review.