Wrong-Way Driver Causes Serious Collision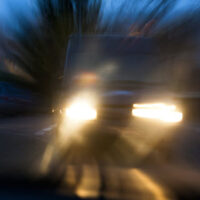 An awful accident occurred around the intersection of Southwest 163rd Street and 157th Avenue in Southwest Miami-Dade. A wrong-way-driver operating a Volkswagen Jetta collided with a police vehicle resulting in both vehicles being destroyed and sending three people to the hospital with catastrophic injuries, according to the Miami Herald. One of the officers had to be airlifted to Jackson Memorial Ryder Trauma Center while the other officer had to be disentangled from the wreckage.
Investigators have a strong suspicion that alcohol or drugs (or both) may have played a role in the reckless driver traveling on the wrong side of the road and causing the collision.
Nearly four hundred people are killed each year in collisions caused by drivers traveling in the wrong direction on the highway, according to the Federal Highway Administration. Studies have estimated the fatality rate for wrong-way accidents is between 12 and 27 times higher than it is for other types of accidents, according to the Boston Globe. The presence of alcohol was more than twice as likely to be a factor in a fatal wrong-way collision than in other deadly crashes, according to the aforementioned Globe article.
Pursuing Financial Restitution for Harms and Losses Caused by a Wrong-Way Driver
If you or a loved one was seriously injured in an accident caused by a wrong-way driver, you probably have a basis to pursue monetary damages from the reckless driver. Taking legal action makes sense considering the severity of wrong-way collisions. In many instances, the injuries to wrong-way collision victims are extensive and potentially life-altering. The types of damages recoverable through a car accident personal injury claim include:
Compensation for your cost of medical expenses.
The cost of ER bill, hospital stays, physical therapy, etc. can add up quickly. In serious auto accident cases, an injured victim may wind up with tens of thousands of dollars in medical bills. These costs can be recovered through a personal injury claim and typically include the incurred costs and reasonably anticipated future costs for your care.
If you were seriously injured in a collision, there is a good chance you will miss a significant amount of time from work. You may even become partially or permanently disabled and unable to return to your chosen profession. This financial loss is recoverable through a personal injury claim. Even if you use vacation days or sick time during your recovery, you can still be compensated for the loss of those days since you would not have used them if not for the accident.
Medical expenses and lost wages are fairly straightforward to calculate since there are invoices and W-2s that can serve as the basis for claiming economic harm. Pain and suffering damages are more intangible in nature. They are those harms like missing out on playing in the yard with your kids because you suffered a major knee injury or broke your leg in the collision, suffering severe headaches in the middle of the night, missing out on important events, and so forth.
Contact Our Miami Auto Accident Attorneys Today
Do not take on the insurance company alone. You should have experienced legal counsel on your side working to get you maximum compensation. The Miami attorneys at the office of Alan Goldfarb, P.A. are here to help. Contact our office at 305-371-3111 or toll free at 866-936-9761 to schedule a free, confidential consultation.
Resources:
miamiherald.com/news/local/community/miami-dade/homestead/article153128854.html
fhwa.dot.gov/publications/publicroads/02sep/06.cfm
bostonglobe.com/metro/2016/10/24/wrong-way-collisions-are-rare-but-deadly-according-national-statistics/GXskIu6IbBMkMwfBQWckSJ/story.html