Arthrex Faces Lawsuits Over Their Knee Replacement Device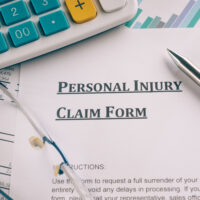 Arthrex iBalance is a knee replacement technology that allows surgeons to perform "total knee replacements" on patients who have lost a significant amount of cartilage due to osteoarthritis. It can also treat cartilage loss caused by severe trauma to the knee. The Florida-based company brought in over $2 billion in revenue in 2017, but in 2015, they announced a recall of the iBalance TKA tibial trays.
An early report claims that Arthrex iBalance passed clinical studies and patients reported a reduction in pain and an increase in flexibility. The technology, Arthrex claims, is unique insofar as it matches the curvature of a typical knee. In 2018, however, the report was revised to reflect a longer period of study. Over four years, the report could only conclude that more study was needed to determine the overall benefit of the technology and whether or not there was a statistically significant reduction in symptoms. These included a reduction of pain, flexibility, and an overall improvement in quality of life.
Arthrex Recalls TKA Tibial Trays
In 2015, Arthrex recalled 2,300 tibial trays. Several individuals claimed the devices failed causing them more pain and requiring further treatment. Several of these individuals have filed lawsuits against the company.
The iBalance system comes with several tools that a surgeon can use to perform a knee replacement surgery. These tools come with a pamphlet on how to correctly install the device. The metal and plastic pieces are fixed to the bone using bone cement. The surgeon then checks the patient's range of motion. A plastic insert is placed between the lower leg bone (tibia) and the upper leg bone (femur) taking the place of natural cartilage. Recovery can take several weeks of physical therapy before the patient has the full use of their knees.
The tibial tray was the subject of the recall. Arthrex mysteriously reported that the tibial trays were "reported to have a smooth texture to the metal" that are apparently different from other models that had a textured surface.
Problems Related to Arthrex iBalance 
After excluding problems that can occur with any surgery, patients reported iBalance-specific issues that directly related to the tibial tray. Additionally, the FDA received several reports of iBalance failures that are searchable in their MAUDE database. Reported problems included:
Loosening of the tibial tray
Dislocation
Component part migration
Device failure
This led to:
Severe pain
Stiffness
Swelling
Infection
Lawsuits Against Arthrex
Several lawsuits allege that Arthrex's product was designed defectively and that patients endured unnecessary pain and required further surgery to correct the problem. These complications appear directly related to the loosening of the iBalance tibial tray. Patients went through extended periods of pain and recover and lost years of their lives that they were hoping to get back.
Talk to a Miami Personal Injury Attorney
If you've been injured by a dangerous or defective product, the Miami personal injury attorneys at the office of Alan Goldfarb, P.A. can recover damages related to your injuries. Talk to us today to set up a free consultation.
Resource:
arthrex.com/knee/ibalance-hto-system
https://www.goldfarbpa.com/woman-blames-vaping-products-for-double-amputation/