Woman Blames Vaping Products for Double Amputation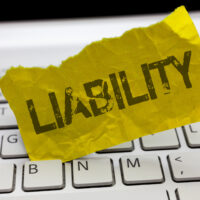 A Virgin Islands woman is alleging that vaping products led to respiratory failure which, in turn, led to her having both of her legs amputated. While little is known about the uptick in vapor-product-related lawsuits, it appears that at least some of the deaths can be attributed to a tainted batch of THC cartridges shipped in from China and available on the black market. As of today, there are more than 30 deaths being blamed on vaping. At least some of these lawsuits are alleging that vaping caused acute respiratory failure.
Woman Claims CBD Vapor Juice Caused Double Amputation
A Virgin Islands woman is claiming that CBD-infused vapor solution resulted in acute respiratory failure. During her treatment, her doctors were required to remove both of her legs. But hers isn't the only lawsuit being filed against vapor product manufacturers.
These lawsuits are targeting smaller vapor companies that produce niche CBD products to major manufacturers like JUUL which have a major market share of the overall vapor market. However, none of the lawsuits can name a single ingredient in the vapor fluid that is responsible for the respiratory failures.
Meanwhile, the CDC has come out to say that the majority of the vapor "outbreak" is related to tainted THC cartridges from China. That will make the cases for plaintiffs that much more difficult to prove. Since THC cartridges meant for sale on the black market are not necessarily subject to civil trials, attorneys for the plaintiffs will need to find some reason that commercially available vaping products should be taken off the streets and/or why they're causing serious respiratory failure. Meanwhile, in states where marijuana is legal for either medicinal or recreational purposes, vapable THC products remain on the shelves.
In the case of the tainted THC cartridges, the CDC was able to pinpoint the problem. While most vapor manufacturers use an alcohol-based solvent, these cartridges used something else entirely causing severe pulmonary complications. In other words, even though the outbreak made major headlines, there's still no evidence that commercially available products can cause respiratory arrest.
On the other hand, the CDC is not ruling out the possibility that commercially available vapor products have contributed to the outbreak. Now, there's a stream of litigation entering the dockets claiming that vaping products are responsible for several different types of lung illness.
Just CBD, the defendant in the lawsuit against the woman who had to have her legs amputated, says that it has sold its product to millions and has never heard of any complaint like the one being alleged. However, the woman appeared to develop pneumonia days after starting to vape the CBD oil and suffered multiple organ failure as a result, asphyxiating from the inside out.
Talk to a Miami Personal Injury Lawyer Today
If you believe that a defective or dangerous product has contributed to your medical condition or other injuries, the Miami product liability attorneys at the office of Alan Goldfarb, P.A. are happy to take a look at your case free of charge. Talk to us today to set up an appointment!
Resource:
courthousenews.com/vaping-firms-brace-for-wave-of-lawsuits-over-lung-illness/
https://www.goldfarbpa.com/pam-cooking-spray-cans-explode-causing-injury/