Day Care Sued After Toddler Suffers Concussion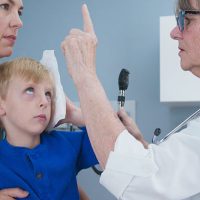 A Jacksonville daycare is facing a lawsuit after their child came home with a busted lip, black eye, and a concussion, according to a recent press release. At present, it is unclear how the child sustained these injuries. The child's mother took her child to the emergency room directly from the daycare. She proceeded to file a lawsuit against the company for the negligent care of her child.
While we don't know specifically what happened, there are enough red flags around this daycare to cause concern. One former employee told the press that workers at the daycare would show up drunk to work with children. Several safety violations showed up on their record over the past few years. The parents are looking for answers and accountability, but thus far, both have been in short supply.
State regulations and violations 
In 2021, the daycare was cited for having too few staff for the number of children they were caring for. In 2022, the daycare was cited for not providing staff with introductory training within the first 90 days of their employment. In one case, the daycare was cited for not presenting a parent with an accident form after their child suffered an injury.
Is this enough to build a personal injury lawsuit on? Well, the litigation is in the very early stages and we don't even know how the child was injured. Nor do the parents, and they really want answers. Thus far, the daycare has refused to issue a comment on how the child was injured or who was supposed to be caring for the child that day. The child could have been injured by the staff, another child, or in an accident. In any of those cases, staff would have been expected to render medical aid and in the case of a concussion, take the child for medical care. Instead, they waited for the child to be picked up by their parent leaving the parent responsible for taking the child to the hospital.
Parents generally understand that children are reckless and hurt themselves. It's how they learn. However, when parents start getting stonewalled for answers because staff can't tell you how or why the accident occurred, then they start to get upset. Either no one was around when the injury occurred or the staff is trying to insulate themselves and their company from liability. In either case, you have negligence. So pressing staff for answers and recovering security footage will help solidify the plaintiff's case against this defendant.
As of now, it remains doubtful that the daycare will be able to present a strong defense to this toddler's injury. If the child was injured while not being watched, most parents would hold the daycare liable for that injury. So, it seems likely that the daycare will want to avoid a jury.
Talk to a Miami Personal Injury Lawyer Today 
If your child was injured while in the care of a third party, you may be able to file a lawsuit and recover damages related to their medical expenses and pain and suffering. Call the Miami personal injury lawyers at the office of Alan Goldfarb, P.A. today to schedule a free consultation and we can begin discussing your allegations immediately.
Source:
actionnewsjax.com/news/local/oakleaf-daycare-sued-negligence-toddler-repeatedly-injured/5LGLCVJJQREHBOOSRPFZXOCHAA/