Deadly Hit-and-Run in Fort Lauderdale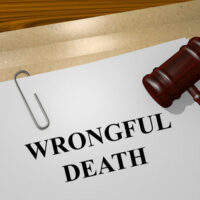 A man was standing outside his vehicle that was stalled on a street in Fort Lauderdale when another driver crashed into him causing his untimely death. The tragic collision occurred on East Las Olas Boulevard, according to the Miami Herald. If that was not bad enough, the reckless driver that hit the victim decided to flee the scene of the accident. The car involved in the deadly collision was later found on Tarpon Drive in Fort Lauderdale, but police have not been able to identify the responsible driver, as of the date of this posting.
Our deepest sympathies go out to the friends and family of the victim involved in this awful accident.
Unfortunately, hit-and-run accidents are quite common in Florida. In fact, 25 percent of all car crashes involve a hit and run, according to the Florida Highway and Motor Vehicle Safety Administration.
Leaving the Scene of a Serious Accident is a Felony in Florida
Fleeing the scene of an accident, especially when the life of another human being is at stake, is morally abhorrent and despicable. It is also against the law. Under the Aaron Cohen Life Protection Act (section 316.027 of the Florida Civil Code) someone convicted of fleeing the scene of an accident that resulted in a loss of life will be sentenced to a mandatory minimum of four years in prison. This statute is named after Aaron Cohen, a cyclist and proud parent of two who was struck by a drunk driver who decided to flee the scene of a crash that occurred in central Florida.
Pursuing a Civil Case Against the Reckless Driver
In addition to criminal charges that are brought by the state against a reckless driver, you have the ability to hold the driver responsible through a wrongful death claim in civil court. Contacting a wrongful death lawyer is probably something you never thought you would need to do, but it is extremely important when you lose someone you loved in a sudden, unexpected accident.  You need to make sure you can support yourself and your family. A sudden death places a tremendous amount of emotional and financial strain on the survivors of the victim.
What You Can Recover Through a Florida Wrongful Death Claim
If you decide to retain the services of an experienced Miami wrongful death attorney, they can file a claim against the reckless driver's insurance company to recover:
Medical expenses incurred by the decedent as a result of the accident
Funeral and burial expenses
Loss of support provided by the decedent
Loss of companionship
Pain and suffering
In some cases, you may also be able to pursue punitive damages. These are damages that are not designed to compensate a victim for their loss. Instead, the purpose is to punish the at-fault party.
However, the threshold is quite high in order to pursue punitive damages. For example, the negligent actions that resulted in the death of your loved one must have been particularly egregious. In addition, punitive damages are capped (i.e. limited to) at three times the amount of compensatory damages awarded by a jury, or $500,000, whichever is greater.
In the case of a hit-and-run, if the at-fault driver is never found, you can still pursue financial restitution, but it would need to be through your own auto insurance policy, if you have uninsured motorist coverage.
Speak to an Experienced Miami Wrongful Death Lawyer Today
As you can see, pursuing a wrongful death claim can get complicated, especially in the hit-and-run context where the at-fault driver might remain at large. This is why you need to contact Alan Goldfarb, P.A. in Miami to discuss your case. We are here to help.
Resources:
miamiherald.com/news/local/community/broward/article159364199.html
flhsmv.gov/safety-center/driving-safety/hitrun/