How Social Media Can Torpedo Your Personal Injury Case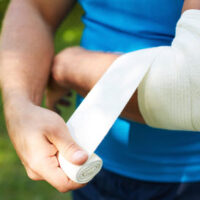 Social media platforms have been a staple of everyday life for millions of people across the United States, and the globe. For example, approximately 79 percent of American internet users have an active Facebook account. Over 30 percent of all U.S. internet users also have active Instagram and Pinterest accounts, according to Wordstream.
These platforms are often utilized to post photos, events, daily progress on a goal, or even simply as a  sounding board for your personal views on an issue. But it is important to keep in mind that social media platforms are not the proper forum to discuss the details of your personal injury case. Below is a list of how social media can torpedo a personal injury case.
Posting Sensitive Details about the Accident
When you complete a deposition, do not immediately go to your Facebook page and submit a post about the questions asked. You need to understand that your social media posts constitute discoverable evidence. This means your Facebook posts, comments, photos, etc. can be accessed by the lawyer for the defendant and potentially be used against you to weaken your claim. The best practice is to simply not posting anything related, in any way, to your accident or your case on any social media platform.
Posting Photos
Posting a photo of yourself outside enjoying the warm weather or at a party with friends could be construed by a jury that you were not really hurt that bad. For example, if you suffered a back injury in a car accident, you should not post a photo of your weekend trip to a lake where you enjoyed water skiing and hiking.  You might be in serious pain after engaging in these activities, but the photo can still be used by the other side to try and poke holes in your injury claim.
Allowing Other People to Post Photos or Comments About You of Your Case
If a friend snaps a photo of you, uploads it onto Facebook or Instagram, and tags you, that is locatable by the other side. Make sure you tell your friends not to tag you on group photos during the pendency of your case. Also, make sure family members do not take it upon themselves to post comments or status updates on your case. These posts can still be used against you by the other side.
Proactive Steps You Can Take to Prevent a Social Media Disaster in Your Injury Case
Take a moment to search for yourself on Google and Bing. Why? Because the auto insurance company and their team of adjusters and defense lawyers will certainly engage in this type of search.  You need to know what the other side is going to see online about you.
You should also increase the privacy settings on your social media accounts and do not accept friend requests from complete strangers.
These simple steps can make a major difference in the outcome of your case.
Speak to an Experienced Miami Personal Injury Lawyer Today
The legal team at the Miami office of Alan Goldfarb, P.A. is here to help you pursue maximum compensation through the personal injury claims process. We are here to help. Call us to schedule a free, confidential consultation.
Resource:
wordstream.com/blog/ws/2017/01/05/social-media-marketing-statistics