Estate Of Miami Marlins Pitcher Settles Wrongful Death Lawsuits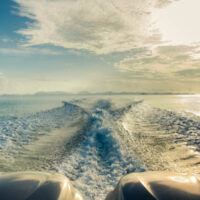 The estate of former Marlins pitcher, Jose Fernandez, settled a wrongful death claim involving a fatal boating accident. Police reports claimed the Fernandez was responsible for the accident but his attorney, Ralph Fernandez, claimed that state investigators had jumped to conclusions and then buried or manipulated evidence that would have exonerated the former all-star. Neither side, however, is discussing what the terms of the settlement are. Fernandez said that he was happy with the results.
Investigators determined that Fernandez was operating the boat when it crashed into a jetty in 2016. The estates and family of the two other men involved in the accident, Emilio Macias and Eduardo Rivera, sued Fernandez's estate for wrongful death.
This case is a high-profile example of a very common lawsuit. When one individual is operating a vehicle that they own, they are responsible for the health and safety of others on the vehicle. This is true for cars, boats, trains, and planes.
Liability in Boating Accidents
The Florida Fish and Wildlife Commission is responsible for enforcing Florida laws concerning boats. Much like cars, boats are large vehicles that move very fast. In 2015, there were a reported 737 boating accidents in and around the State of Florida. However, boating accidents are only reported under specific circumstances. These include:
When a person dies
When a person disappears
When a person suffers an injury that requires medical treatment
When there is more than $2000 worth of property damage
When the vessel is completely lost
These are not everyday fender benders. They are serious accidents that either result in serious injuries or extensive property damage.
When an accident of this nature occurs, it's because someone did something negligent. Negligence here means that they operated the boat unsafely, under the influence, or were distracted while they were boating. Plaintiffs in lawsuits against negligent boat operators must show that the defendant failed a duty of care to others with whom they were sharing the water.
A man driving his boat into a jetty probably failed a reasonable standard of care. In this case, that failure resulted in the deaths of two young men.
What about Liability Waivers?
Tourists often come to Florida for the purpose of enjoying the state's seaside attractions. Many of these tourists go on recreational boat rides. They are sometimes required to sign liability waivers. What happens to a tourist who is injured in a boat ride after signing a liability waiver?
The answer is: sometimes. The majority of courts frown upon liability waivers as it gives those who operating boats a blank check to operate them recklessly. On the other hand, the courts will enforce them so long as the individual in question fully understood what rights they were signing away. In addition, there must be no ambiguity whatsoever in the liability waiver.
However, those who are injured after signing a liability waiver make it that much more difficult (if not impossible) to recover damages for a negligence claim. We don't advise you sign them.
Contact a Miami Personal Injury Attorney Today
If you've been injured in a boating accident, give the Miami personal injury attorneys at the office of Alan Goldfarb, P.A. a call at 305-371-3111 or contact us online, and we will be happy to answer any questions that you might have.
Resource:
espn.com/mlb/story/_/id/24277207/estate-miami-marlins-pitcher-jose-fernandez-settles-wrongful-death-lawsuit