Lawsuit Filed After Man Dies In Head-On Collision With Tow Truck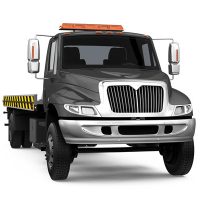 A wrongful death lawsuit has been filed by the family of a man who was killed in a head-on collision with a tow truck. According to authorities, the tow truck veered into oncoming traffic and struck a Nissan Versa head-on. The impact killed the driver. The truck driver was wearing a seatbelt and suffered no injuries. The driver of the Nissan Versa was also wearing their seatbelt at the time but was fatally injured in the accident. A passenger of the Versa was also "moderately" injured according to the report.
While it's unclear what specifically happened, in cases like these, it's typical to test the driver for alcohol or other substances. However, the truck driver submitted to a breathalyzer at the scene and no alcohol was detected. The other reason that accidents like this occur is that the driver fell asleep at the wheel. While this may be common for big rigs, it is far less common for tow truck drivers.
The driver is being accused of improperly operating the tow truck, violating traffic laws, and failing to maintain a proper lookout.
Whose fault is a head-on collision accident? 
In a case where you have one vehicle striking another vehicle head-on, a determination must be made as to which vehicle was not in their lane. This is typically easy to figure out as accidents leave skid marks on the road which can (ideally) tell you where the origin of the accident was. In this case, both vehicles ended up in a ditch with the much smaller Versa taking the brunt of the force. The driver of the tow truck is being faulted for the accident, but no specific allegations concerning how the accident occurred have been made. The driver is simply accused of negligence and inattention.
The lawsuit names the driver of the tow truck, but the lawsuit has been really filed against the company that he works for. Ultimately, the company that employs the negligent driver is responsible for the accident.
This case looks likely to settle, but it won't settle unless the company coughs up a lot of money. In most cases, companies that employ commercial vehicles have commercial auto insurance. These policies are much larger than your typical auto insurance policy. They can go up to $250,000 or even $1,000,000. Nonetheless, tow truck companies, unlike logistics companies, aren't used to settling wrongful death lawsuits. This means that the company will likely fight the issue if the plaintiffs demand more than the policy limit. Nonetheless, the tow truck company does not have a strong defense for this accident.
Talk to a Miami Truck Accident Attorney Today 
The Miami personal injury attorneys at the office of Alan Goldfarb, P.A. help injured plaintiffs recover damages from negligent trucking companies. Call today to schedule a free consultation and we can begin preparing your lawsuit immediately.
Source:
houmatoday.com/story/news/2022/06/16/wrongful-death-lawsuit-filed-bayou-blue-crash/7645997001/