Assisted Living Facility Sued After Resident Went Missing Twice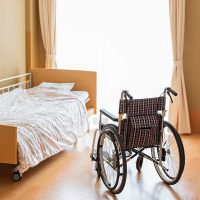 The family of a resident at a senior dementia care assisted living complex filed a lawsuit after their loved one went missing twice in one week. In the first incident, she was lost for 24 hours. Eventually, she was found at the bus stop covered in urine. In another incident, she was found locked inside a basement storeroom.
The family alleges that the facility failed to meet its duty of care to its residents and are suing the developer and owner of the complex. They allege negligent security, understaffing, and more made it too easy for the dementia care patients to wander off the complex. The family further alleges that they were never notified once the facility became aware that their resident was no longer present. They say that security cameras that were supposed to be working were not working at the time making it more difficult to track the woman down or determine how she escaped.
A second lawsuit filed against the facility makes similar allegations. They claim their loved one, an 86-year-old dementia patient, had to be hospitalized three times in six weeks for various ailments. This included an ear infection, a urinary tract infection, dehydration, and hypoxia. The family says that they hired a nurse to examine their loved one, but the nurse was initially denied access. When she was finally authorized to examine the woman, she noted some serious problems. Firstly, the woman was found lying naked on her bed. The bed had no sheets on it. Then, she noted that the woman had been given the wrong medication on at least one occasion. They also noted the apartment was infested with bugs and the room smelled of urine.
Assisted living neglect lawsuits 
Assisted living centers are not nursing homes. They provide support to residents, usually three meals, a place to live, and medical services as well. However, they are not as intensive as nursing homes or primary care centers. In other words, they provide some medical support services and some landlord services as well as food preparation.
In cases like these, it can be unclear if the matter is medical malpractice or basic negligence. In fact, the allegations appear to contain a little of both. In examining the lawsuit, a judge will review the contract signed by the plaintiffs and the duties of care that the facility took on. If the facility could not meet its obligations under the contract, then you have a basic breach of contract, false advertising, and consumer fraud action. However, since the elderly are a protected class of citizens, the lawsuit can also be filed under a theory of civil rights abuses and the Affordable Care Act (Obamacare) assigned patients specific rights in these cases.
So, you have consumer fraud, breach of contract, medical malpractice, landlord and premises liability, civil rights abuses, and perhaps even more.
Talk to a Miami Nursing Home Abuse Lawyer Today 
If your loved one has been injured or placed in danger due to the failure of a nursing staff, the Miami personal injury attorneys at the office of Alan Goldfarb, P.A. can help you recover damages and hold the negligent party accountable for their conduct. Call today!
Source:
blockclubchicago.org/2022/05/06/vulnerable-senior-went-missing-twice-because-of-inadequate-security-at-south-side-assisted-living-facility-family-alleges-in-lawsuit/