Miami Hotel Sued After Savage Beating Of Tourists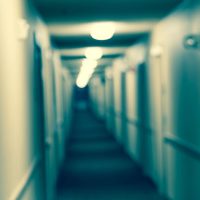 A Miami personal injury attorney called it one of the most savage attacks he'd ever seen after two New York tourists were beaten, raped, strangled, and bitten by a man who simply walked into the hotel. The hotel had a history of violent crimes being committed on the premises making the plaintiff's case that much easier to prove. Over a 5-year period, Miami-Dade police responded to over 1,200 calls from that hotel alone. More than 100 of those were assaults or burglaries on the premises.
In cases where a specific location is the scene of several violent crimes, it is much easier to hold the proprietor liable for an assault. That's because proprietors have a duty of care to ensure those from whom they are financially benefiting are safe. While in most cases, this includes things like slippery floors or icy pavement, it also includes security. Negligent security lawsuits are filed under a theory of premises liability. To prove a premises liability case, you must be able to establish that the dangerous condition could be readily foreseen by ownership. Since foreseeability plays a key role in such lawsuits, the plaintiff can establish that a series of criminal events should have made the proprietor add security to protect their patrons. They didn't, so they're liable.
What happened? 
A New York couple got a knock on their door. The husband opened the door and was immediately punched. The assailant, a 22-year-old man who was not a guest of the hotel but was nonetheless able to access guest quarters, began beating and strangling the man. His wife was out of their room getting towels when she returned. Finding her husband on the ground, she turned and ran. The man chased her, knocking her to the ground.
According to the plaintiffs, housekeeping reported the attack calling hotel security. When security arrived, they simply stood over the man as he was assaulting the wife. He then dragged the wife to an elevator where he proceeded to sexually assault her. The sexual assault continued until police arrived.
An attorney for the plaintiff claims that security was unable or unwilling to confront the man because there weren't enough guards there at the time. He said that a hotel with a track record as bad as the defendant's should have had more security to protect guests from dangerous criminals. The defendants have yet to respond to the complaint and have yet to retain counsel in the matter.
In this case, the plaintiffs have what you would call a slam-dunk negligent security allegation. It's unclear what possible defense the hotel could make. It is typical in cases like this for the defense to limit their liability by questioning the extent of the plaintiff's injuries, but in this case, questioning how traumatized a victim is by their rape isn't a winnable platform.
Talk to a Miami Negligent Security Attorney Today 
Negligent security lawsuits are filed most commonly against bars, clubs, hotels, and landlords. Each has a duty of care to ensure those from whom they are financially benefiting are safe from harm. If they fail in that duty of care, they can be sued. The Miami personal injury attorneys at the office of Alan Goldfarb, P.A. have the experience you need to leverage the defense into a hefty settlement. Call today to learn more.
Source:
law.com/dailybusinessreview/2021/08/06/miami-hotel-suit-offers-savage-example-of-how-businesses-can-be-exposed-to-premises-liability-claims/