New Jersey Allows Nursing Home Lawsuit To Proceed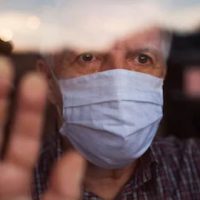 Right now, there are lawsuits in every state that have been filed against nursing homes during the COVID pandemic. As it stands, it is unclear what percentage of deaths occurred just from nursing homes, but the early figures indicated that the majority of deaths came from in-patient facilities.
Just recently, plaintiffs had filed lawsuits in New Jersey against two nursing homes alleging that the nursing homes were negligent and allowed residents to fall ill with the virus. The nursing homes had answered the complaints by arguing that the lawsuits belonged in federal court where they would have been dismissed in accord with federal liability shields. However, the judge presiding over the case ruled against the nursing homes forcing the lawsuits to be tried in state court.
A federal appeals court agreed with the plaintiffs and the case will now move forward.
What's the fuss? 
Sometimes, the fuss over forum selection is more than your average fuss. In this case, had the suits been tried under federal law, they likely would have been dismissed. However, the court provided the plaintiffs with a clear roadmap for making very well articulated claims of negligence against the facilities that did not trigger violations of federal law—only state law. Hence, the lawsuit was allowed to move forward in state courts where the nursing homes will have to face allegations of extreme negligence and wrongful death.
The PREP Act 
You don't need to know a lot about The PREP Act other than it was passed in 2005 to protect drug makers from liability when attempting to distribute a remedy such as a vaccine during a pandemic. The law has been interpreted to include doctors and hospitals that are on the "front lines". Nursing homes argued that The PREP Act should also apply to them as "front line" workers. However, the nursing homes were tasked with keeping COVID out of the facility, not with treating and fighting COVID. Neither were the nursing homes liable for a medical device or drug to combat that pandemic that they needed to be protected from.
Instead, the nursing homes failed in their duty of care to protect their residents from an ordinary threat. While a pandemic may not be ordinary, infection is always a threat within the confines of a nursing home where you have vulnerable residents who are often recovering from recent surgeries or severe medical events and are more likely to sustain infections.
It is completely unclear that a nursing home should ever be immune from liability for failing to contain an infection in their facility as this is a basic function of their everyday work and the pandemic doesn't change that, it only underscores the importance of it.
Talk to a Miami Personal Injury Attorney 
It remains unclear what will happen to nursing home lawsuits in the state of Florida, but those accused of gross negligence can still face damages. The Miami personal injury attorneys at the office of Alan Goldfarb, P.A. can review claims of wrongful death related to the pandemic to determine the strength of your case amid liability shields. Call today to schedule a free consultation and learn more about how we can help.
Source:
reuters.com/world/us/us-appeals-court-rules-against-nursing-homes-over-covid-19-lawsuits-2021-10-21/