Miami Shopper Wins Slip And Fall Lawsuit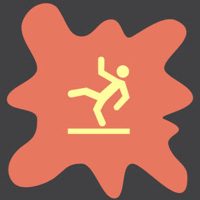 Slip and fall lawsuits don't always make it to trial. In fact, it's very unusual for a case like this not to be settled by the store's general liability insurer.
In this case, the plaintiff claimed that she slipped and fell on spilled fabric softener as she was rounding an aisle. The basis for her negligence action was that the employees were not monitoring the area where the spill had occurred and that no one had put a sign down until after she fell. According to the store's policy, a hazardous condition should have been guarded by a store employee until it could be remedied. They further accused the store of being short-staffed at the time.
The defense contended several key facts in the case. They said that a manager had assigned an employee to clean the floor and stay in the area. However, that employee didn't recall either cleaning the floor or being asked to do so. Another employee ended up cleaning the floor and this employee said that she did not see the plaintiff fall, but the defense claimed she did.
The jury entered a verdict in favor of the plaintiff for $36,000. She was seeking over $750,000 in damages. However, slip and fall lawsuits like this generally settle in that range.
Contending damages 
Once the defense loses on the facts, their next strategy is to cloud damages. In this case, the defense brought in expert witnesses who testified that the plaintiff's injuries predated the slip and fall accident. Another radiologist who examined the plaintiff said that her treatment should have ended sooner but conceded that she would likely need more treatment in the future. Nonetheless, the woman received far less than her demand was for, so you have to consider this a win for the defense.
Health insurance issues 
Even if your injuries are caused by another party, your health insurance ends up covering medical expenses until you receive your settlement. What happens then? The personal injury money is earmarked at least partly for medical expenses while your medical expenses are covered by your health insurance. In those cases, your health insurance carrier can file a subrogation claim against your personal injury award. That means that they could put a lien on your judgment to recover money they paid out. In this case, the jury earmarked $24,000 for past medical expenses, $10,000 for future medical expenses, and $2,000 for pain and suffering damages.
Her health insurance could file a lien against her $34,000 or $24,000 to recover expenses paid for her surgery. However, plaintiff-friendly interpretations of the rules limit the recovery of health insurers in these situations, even when funds are earmarked specifically for medical costs.
Talk to a Miami Personal Injury Lawyer Today 
If you've been injured due to the negligence of another party, call the Miami personal injury attorneys at the office of Alan Goldfarb, P.A. today to schedule a free consultation and discuss the matter in more detail.
Source:
law.com/dailybusinessreview/2021/11/03/miami-jury-sides-with-fallen-shopper-who-claimed-store-ignored-spilled-liquid/