"Hidden" FDA Report Outlines Dangerous Medical Devices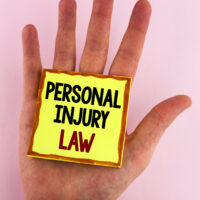 A startling development has been reported by the Miami Herald concerning medical devices that have a propensity for failure, which can lead to serious injuries. Namely, there is a startling lack of information concerning devices that doctors know can cause harm to patients either during surgery or once they have been installed in the body.
One doctor, who was concerned after a medical stapler locked up during a procedure, looked up the device in the FDA database that records medical device failures and found nothing. He surveyed colleagues who had used the device themselves and found that many of them had experienced a similar problem with the device. That doctor soon came to realize that the manufacturer of the medical stapler had "qualified" for an "exemption" that required the FDA to keep data concerning the device's failure from the public.
The FDA's Hidden Repository of Device Failure
The FDA has maintained a separate database from the one accessible by both the public and doctors which is called, of all things, "alternative summary reporting". Since 2016 more than one million incident reports have been funneled into a black hole that keeps potentially dangerous devices on the market without the knowledge of the doctors who are using them. Typically when a device fails during surgery, it is reported in a widely accessible and searchable database known as MAUDE. Medical experts use this information to identify potential risks to patients.
However, some devices qualify for an exemption that, instead of making the failure publicly known, funnels the information into a database that cannot be accessed by doctors. The FDA claims that these incident reports only include information concerning devices that are well known and well documented. But many officials, even a former FDA commissioner said that they knew nothing about the program.
Since the report, the FDA has clamped down on surgical staplers and has vowed to hold an advisory meeting on what to do with the millions of incident reports spanning over 100 devices that have no made their way to doctors. The FDA also says that it will make recommendations to companies that manufacture the devices on how to make them safer for use during surgery.
How to Qualify for a Reporting Exemption
To date, it remains unclear how one company can register their device as exempt from reporting failures to the medical database. FDA spokesperson, Deborah Kotz confirmed that "alternative summary reporting" and registry exemptions were created without public notice or regulations detailing how one device qualifies for an exemption while another doesn't. Another spokesperson for the FDA claims that, although there were 420,000 cases of device failure that qualified for an exemption, the majority of exemptions were revoked later that year. However, the information contained in the database, which contains 15 years worth of device malfunctions, still has yet to be made public.
Talk to a Florida Defective Medical Device Attorney
If you've been injured by a defective medical device, give the Miami personal injury attorneys at the office of Alan Goldfarb P.A. a call and we can begin preparing your case immediately.
Resource:
miamiherald.com/news/health-care/article227210164.html
https://www.goldfarbpa.com/pelvic-mesh-lawsuits-criticized-by-surgeons/