Royal Caribbean hit with $3.38M Verdict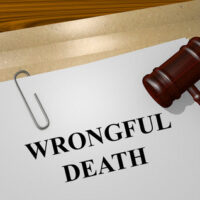 The family of a man who died on a Royal Caribbean Cruise liner recently won a verdict to the tune of $3.38 million. The man, who was with his family to celebrate his 70th birthday, suffered a cardiac event aboard the cruise liner. Attorneys for the plaintiffs, who filed a wrongful death lawsuit, claimed that the onboard doctor made several errors that eventually led to the man's death.
What Happened?
According to the lawsuit, Richard Puchalski was taken to the ship's infirmary after complaining of shortness of breath. The onboard medical doctor made a diagnosis of "septal infarction". The septum separates the right ventricle of the heart from the left. The term infarction means that there was a blockage or a lack of blood supply. The doctor gave Puchalski medication and then sent him back to his room. A half hour later, Puchalski collapsed in his room. Two onboard nurses were unable to lift him so they had to send for other ship personnel.
The suit alleges that the onboard doctor should have alerted the family, held Puchalski for observation, and transferred him to a nearby hospital. Puchalski was on the floor for several minutes before being transported back to the infirmary. He did not receive treatment from an onshore hospital until later that day. By then, it was too late. He died four days later.
The Verdict
The jury found that Royal Caribbean Cruise was 70% responsible for the accident and awarded his family $4.8M. The onboard doctor was also held liable with Puchalski himself assigned a tiny portion of the blame.
Is Cruise Ship Medical Care a Serious Problem for Passengers?
Major cruise liners have doctors on board who can attend to those who become ill aboard the vessel. Yet there have been several instances in which their quality of care has resulted in serious problems for their patients.
In 2018, a woman who was celebrating her 30th anniversary with her husband died aboard a Royal Caribbean Cruise due to complications related to diabetes. A lawsuit filed by the family states that onboard doctors failed to recognize the severity of her condition and did not have her airlifted to a hospital until it was too late.
Another case involved a woman whose husband sought immediate care for his wife aboard a Royal Caribbean Cruise was told that the medical infirmary was "closed". The woman, who suffered from lupus, died of congestive heart failure.
For families who have lost loved ones aboard cruise liners, the quality of medical care rendered was severely inadequate. While these cruise liners tend to have everything they need to ensure the safety of their guests, the medical staff does not always respond appropriately to the danger. In these cases, both the doctors themselves and the cruise liner can be held liable for injuries or, in these cases, wrongful death.
Contact a Miami Personal Injury Lawyer Today
The Miami legal team at the office of Alan Goldfarb P.A. represents those injured by staff negligence in commercial liability claims. If you have been injured, give us a call or talk to us online to set up an appointment today.
Resources:
miaminewtimes.com/news/cynthia-braaf-died-on-royal-caribbeans-freedom-of-the-seas-due-to-shoddy-medical-care-family-says-10913755
miamiherald.com/news/business/tourism-cruises/article227305689.html
https://www.goldfarbpa.com/florida-family-files-wrongful-death-against-airbnb/