Pelvic Mesh Lawsuits Criticized by Surgeons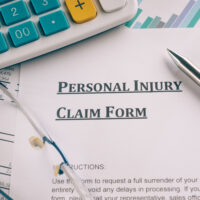 Pelvic or transvaginal meshes are medical devices that are used to treat a number of pelvic floor problems including Pelvic Organ Prolapse and Stress Urinary Incontinence. However, a number of patients have reported severe complications with the devices that not only exacerbated current problems but caused new ones. In response, some states have targeted the companies that produced these devices in order to recoup costs to the healthcare system. Now, many surgeons are protesting the aggressive response of state legislators.
When States Sue Private Companies
There are a number of examples of states suing private companies in order to recoup costs associated with injuries to the public. One high-profile case involved the State of California versus Sherwin Williams. California sued the paint company after it was determined that cleanup related to lead paint would cost the state half a billion dollars. The state won the judgment and Sherwin Williams appealed all the way to the U.S. Supreme Court where the appeal was dismissed.
More recently, states have been suing drug companies that produce opioid-based pain relievers for causing the current opioid crisis. Among their claims are that drug manufacturers failed to warn doctors about the potential dangers of their drug and downplayed its habit-forming qualities.
Now, four states are suing the manufacturers of pelvic mesh devices over alleged design defects of the device itself and surgeons who specialize in female pelvic medicine are not pleased.
States Allege Companies Failed to Disclose Dangers
Much like the opioid lawsuits, states are alleging that companies that produce pelvic meshes (most notably Johnson & Johnson) failed to warn doctors and patients about the potential complications of using the device. Unlike the opioid cases, however, there was no apparent attempt to the deceive the doctors or downplay risks associated with the devices.
In this case, civil lawsuits against the companies that manufactured pelvic meshes are still going strong and recalls for some of the devices have been issued.
The mesh is installed along the vaginal wall in order to support the bladder and other organs found in the pelvis. However, it was determined that the mesh can fuse to the organs that it's supporting with scar tissue causing severe inflammation. In some cases the mesh shrinks causing scar tissue to form.
Surgeons, however, note that transvaginal meshes are still the best option for those who are suffering from POP and SUI. They also note that of the nearly 4 million women around the world who have transvaginal meshes installed, only around 5% will experience serious symptoms such as the ones mentioned above. Nonetheless, in 2016, the FDA recategorized transvaginal meshes as a "high-risk device" from a "moderate-risk" device, but only when treating POP. It is still listed as a "moderate-risk" device when treating SUI. While complications can still occur in patients suffering from SUI, they are generally less serious and less frequent.
Talk to a Miami Products Liability Attorney Today
The Miami legal team at the office of Alan Goldfarb P.A. represents plaintiffs in product liability lawsuits. If you've been injured by a dangerous of defective product, give us a call or talk to us online to set up a free consultation.
Resources:
washingtonpost.com/national/health-science/vaginal-mesh-has-caused-health-problems-in-many-women-even-as-some-surgeons-vouch-for-its-safety-and-efficacy/2019/01/18/1c4a2332-ff0f-11e8-ad40-cdfd0e0dd65a_story.html?utm_term=.9ac2257c169b
cumberlink.com/live_well_in_the_cumberland_valley/physicians-criticize-state-lawsuits-over-pelvic-mesh/article_f107575a-963a-5d38-905f-1739333213eb.html
https://www.goldfarbpa.com/toyota-issues-new-recall-of-takata-airbags/