Injuries At The Retirement Community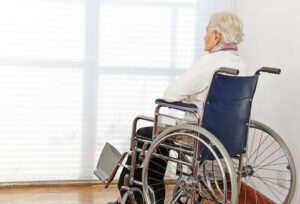 In what had to seem like a scene straight out of a movie, residents of a retirement community who were enjoying time together in the activity room were surprised by a rampant squirrel that had gotten into the building. The squirrel attacked several people who suffered injuries including bites and scratches during the incident.
On A More Serious Note
In this bizarre incident, no one was seriously injured and officials note that everyone was doing fine. While this may be one of the strangest accounts of nursing home-related incident, the issue of nursing home injuries and elder abuse in general is one of a very serious nature. Choosing to place an elderly relative in an assisted living facility or nursing home is usually the result of a long and difficult decision-making process, and the last thing that you want to have to worry about is the care that your loved one is receiving. Sadly, however, elder abuse occurs with some regularity and, even worse, it can be difficult to detect.
Elder Abuse In Florida
In Florida, as in many other jurisdictions, elder abuse is clearly a crime. However, the concept of what constitutes elder abuse may not be quite as clear. According to Florida Code Section 825.102, intentionally causing physical or psychological harm to an elderly person is abuse. Additionally, committing an act that one could expect to have this result would be considered elder abuse, as would encouraging another person to commit such an act. Neglect and financial exploitation are also common types of elder abuse. The state of Florida seeks to protect its elders and has established the Adult Protective Services Act, which provides for the mandatory reporting of suspected elder abuse.
Signs Of Elder Abuse
Signs of elder abuse can often be difficult to detect or take seriously at first, but it is important to be aware and pay attention if something does not seem right. Taking note of tension between your loved one and their caretaker or of personality or behavioral changes in your loved one is an important step in recognizing a problem. Any signs of physical injury should be investigated promptly, and watching for indications of emotional abuse such as a caregiver's threatening or controlling behavior of the elder is imperative. Signs of neglect can include unexplained weight loss or physical conditions such as bed sores, lack of cleanliness, or not being dressed properly for weather conditions, and financial exploitation can be evidenced by changes in your loved one's financial condition or unpaid bills.
Contact Alan Goldfarb, P.A. For Your Elder Abuse Matters
If your loved one has been the victim of elder abuse, contact Alan Goldfarb, P.A. Our experienced Miami attorneys will fight hard for your loved one to receive the relief they deserve for the injuries they have suffered. Everyone deserves the best representation possible, especially our elders, and you can rely on us to provide that level of legal work. Contact us today to set up your meeting at no cost and get started towards recovery today.
Resource:
nbcmiami.com/news/local/Squirrel-Attacks-at-Least-3-at-Florida-Senior-Center-400045221.html