Former Dolphin Critically Injured In Auto Accident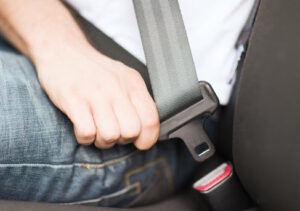 A former player for the Miami Dolphins has been involved in a serious auto accident in his home state of Ohio and, according to reports, is still in critical condition. According to police reports in the Columbus area, the athlete was driving on the interstate when he lost control of his car. He was reportedly not wearing a seat belt at the time of the accident and was thrown from the vehicle after crashing through a guardrail.
Seat Belt Laws – Exclusions
Vehicle-Specific Exclusions
Often we see reports of accidents in which vehicle occupants are injured after being ejected from their vehicle due to their failure to wear a seat belt. Some version of seat belt usage is the law in every jurisdiction, yet so many drivers as well as their passengers choose to ignore this law to their own detriment. Florida's law, known as the Florida Safety Belt Law, is set forth in Code Section 316.614 and clearly states the requirements for seat belt usage in our state. There are, however, some exceptions to which drivers on our roadways and highways are subject to these regulations. The law applies to those driving or riding in motor vehicles, but there are some types of vehicles that fall outside of Florida's definition of motor vehicles, including school buses, buses such as charter or tour buses used to transport people in exchange for payment, farm equipment, heavy trucks weighing in excess of a specified weight, and two-wheeled vehicles such as bikes, mopeds, and motorcycles.
Occupant-Specific Exclusions
For those who are driving or riding in vehicles that do fall within the definition of motor vehicles, additional exceptions to the seat belt laws exist as well. Those who are not under a legal obligation to wear a seat belt while driving or being transported in a motor vehicle include those engaged in certain professions such as rural mail delivery, newspaper delivery, trash collection, those who have been certified by a medical professional as having a medical condition that would be exacerbated by the use of a seat belt, or those in vehicles that are not required by law to be equipped with seat belts.
Who's Left?
At first glance this list of those exempted from the seat belt laws might seem lengthy, but upon a closer look it is obvious that the exceptions are quite narrow. In fact, just about everyone who is in a car being operated on Florida's roads is required to wear a seat belt – this includes all drivers, anyone under 18 years of age, and anyone seated in the front seat of the vehicle. So, unless you are at least 18 years old and are sitting in the back seat, you must wear a seat belt. And even then, for your own safety, buckle up.
Let Us Help You Today
When you have suffered injuries as a result of an auto accident, you deserve to be compensated for your losses. An experienced auto accident attorney will help you get the results you need. At the office of Alan Goldfarb, P.A., our attorneys have represented clients in the Miami area who have suffered losses as a result of all types of auto accidents and we can help you too.  Contact us now to schedule your initial consultation today.
Resource:
miamiherald.com/sports/nfl/miami-dolphins/article114390503.html