No Joking Matter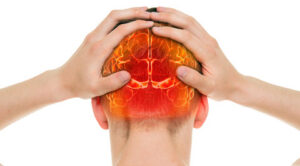 Comedian Tracy Morgan showed his forgiving side when he said that he was not mad at the truck driver who was behind the wheel during a severe car accident several years ago in which Morgan nearly lost his life. The truck driver did not receive the same leniency from the jury and, in fact, was indicted on various counts as a result of the accident which cost Morgan's fellow comedian his life. Morgan himself suffered serious brain damage, a common type of injury in accidents as severe as this.
Traumatic Brain Injury
Car accidents are one of the top three causes of traumatic brain injury. This type of injury is far more common than many people may realize, and according to the Centers for Disease Control and Prevention (CDC), millions of people live with disabilities they incurred as a result of traumatic brain injuries. Between one and two million people suffer these injuries yearly and thousands of people die from their injuries. Those who do survive often live with complications the rest of their lives that greatly impact their quality of life as well as their potential lifespan.
Traumatic Brain Injury – What Does It Mean?
Brain injuries, unlike other injuries that may be sustained in an auto accident, affect the victim's entire being. Unlike a broken leg, which can be put in a cast and heal over time, and which typically only affects the leg itself, a brain injury is not limited to just the brain's activities and abilities. Additionally, since there may often be no outward sign of injury, the presence and extent of the brain injury may not be known for a period of time after it has been incurred. These injuries change a victim's life suddenly, drastically, and completely, and rehabilitation and recovery can take a lifetime.
A Wide Range
Traumatic brain injuries are classified from mild to severe, but this is not so much a reflection of the impact on the victim's life as it is a description of the actual occurrence of the injury itself. A mild brain injury is one in which the loss of consciousness is less than 30 minutes. These 'mild' injuries are often overlooked, but their effects can be just as bad as with the severe brain injury classified by a longer state of unconsciousness. A severe brain injury often results in significant impairment of cognitive skills and can result in a victim's coma. Regardless of the classification, the bottom line is that the impact on the victim will be likely be extensive.
Contact Alan Goldfarb, P.A. For Help With Your Traumatic Brain Injury Case
If you or your loved one has been injured in a car accident and has suffered a traumatic brain injury, you need competent and professional legal representation to help you get the results you deserve. The Miami attorneys at the office of Alan Goldfarb, P.A. have the experience with these type of cases to know what issues are important and how to obtain the most complete recovery. We are here to help – contact us now to set up your initial appointment today.
Resource:
nbcmiami.com/entertainment/entertainment-news/Tracy-Morgan-Forgives-Walmart-Driver-Who-Hit-Him-400018281.html