PIP Pitfalls You Need To Be Prepared For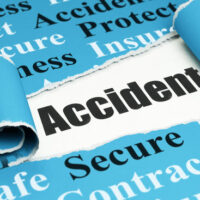 If you or a family member was seriously injured in an auto accident, you have the ability to immediately file a claim to obtain financial compensation through Personal Injury Protection (PIP) benefits.  This is because Florida is a "no fault" state meaning motorists can obtain financial compensation for their harms and losses without an acceptance of fault from either party. Being able to access PIP benefits is generally a good thing, but there are some important pitfalls and exceptions you need to be ready for so you get all of the compensation you deserve.
Two Week Window
If you are planning to apply for PIP benefits, you need to obtain treatment for your bodily injuries within two weeks of the accident. If you wait any longer, your PIP claim can be denied.
PIP Does Not Cover All of Your Damages
Even if you qualify to get PIP benefits, it is important to understand that it will not cover all of your harms and losses. For example, PIP will cover only 80 percent of your medical bills and 60 percent of your lost wages.
PIP Does Not Coverage Every Injury
In addition to limiting the amount that is covered, PIP does not offer the same level of compensation for all injuries. In fact, you need to have a serious medical condition to gain access to the full amount of PIP benefits. If you don't have this type of condition, your PIP benefits will be limited to $2,500.
If you suffered serious injuries, there is a good chance that $2,500 will not properly compensate you for your harms and losses, which is why it may be necessary to file a personal injury claim. When you hit the cap on your PIP benefits, take the time to speak to an experienced Miami car accident attorney to discuss your legal options.
PIP Does Not Cover Every Treatment
Along with limiting the types of injuries that are compensated under PIP, there are limitations on the types of treatment that will be reimbursed. For example, if you visit an acupuncturist or massage therapist, those treatments are not covered under PIP.
You May Be Asked To Undergo an IME (Independent Medical Examinations)
In Florida, auto insurance companies have a right to request an insured filing an injury claim to undergo a medical exam that is conducted by a medical professional selected by the company rather than by you.
During the IME, it is critical that you do not agree to anything or consent to something your lawyer has not had a chance to review (e.g., documents).The only exception would probably be a schedule form indicating  you've arrived at the medical office. If you have questions during the IME, be sure to speak to your Miami car accident lawyer. It is also important that you do not discuss your case with the doctor.
Speak to a Miami Car Accident Lawyer Today
Navigating the PIP claims process can be confusing and, as you can see, features a myriad of exceptions, loopholes, and limitations you need to be ready for when filing a claim. Let our team of Miami car accident lawyers help. The experienced attorneys will work tirelessly to make sure you receive the compensation you deserve after a serious accident. Contact Alan Goldfarb, P.A. today to schedule a free case review.
Resource:
leg.state.fl.us/Statutes/index.cfm?App_mode=Display_Statute&URL=0600-0699/0627/Sections/0627.736.html