Publix Hit with Coronavirus Lawsuit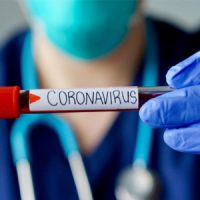 A grieving family has filed a lawsuit against Publix after their loved one died of the novel coronavirus. According to the lawsuit Gerardo Gutierrez, 70, died on April 28 after contracting COVID-19 from another employee of the Publix where he worked. The lawsuit further states that employees were prohibited from wearing masks and gloves because Publix was concerned it would "scare off" potential customers. The lawsuit states that this reckless decision led directly to the death of Gerardo Gutierrez.
What Happened?
Gutierrez was a deli worker at Publix Super Markets. A fellow employee who worked with him at the deli was showing symptoms of the coronavirus. Gutierrez was ordered to stay home after the fellow employee tested positive for the coronavirus. Gutierrez began developing symptoms of the virus a few days later and then died. His family has filed a wrongful death lawsuit against Publix alleging that their failed policy to prevent employees from wearing PPE directly resulted in his death.
Filing a Lawsuit Against Your Employer
Any business with four or more employees is required to carry workers' compensation in Florida. That includes Publix. Workers' compensation prevents most employees from filing lawsuits against their employers. Instead, they are required to file a claim on their employer's workers' compensation policy. Death benefits pay out a maximum of $150,000. So, when you can file a lawsuit against your employer?
Well, you're allowed to file the lawsuit, but the courts tend to dismiss it because they are prohibited by statute. If the workers' compensation company refuses to pay the benefits or the terms of the policy don't cover specific types of worker-related injuries, then the family could file a lawsuit against the company to force them into dealing with the claim. If the workers' compensation policy either doesn't cover the situation, then they would be able to file a lawsuit against their employer. However, chances are, their employer will attempt to force the lawsuit through the workers' compensation system as opposed to allowing the lawsuit to go into litigation.
Other Problems Related to COVID
As part of the last economic relief package, Congressional Republicans hoped to pass limits on what types of lawsuits could be filed related to the coronavirus. This can have a far-reaching impact on those who contract the illness based on someone else's negligence. In most cases, the standard would be kicked up to a "gross negligence" standard, such as allowing a sick employee to slice deli meat while he was infected and then preventing your employees from protecting themselves.
In that case, the insurance company may be hoping to tie up the claim in litigation for as long as possible until these protections are passed at either the state or federal level. In the meantime, the situation is quite complex and circumstances will determine if the suit can move forward.
Talk to a Miami Personal Injury Attorney 
If you've been injured by a negligent company, call the Miami personal injury attorneys at the office of Alan Goldfarb, P.A. today to schedule a free consultation and learn more about how we can recover damages related to medical expenses, lost wages, and reduced quality of life.
Resource:
local10.com/news/local/2020/11/23/lawsuit-filed-against-publix-after-miami-beach-employee-dies-from-coronavirus/
https://www.goldfarbpa.com/judge-allows-tourist-to-seek-punitive-damages-in-water-slide-injury/