Self-Reporting Injuries at Florida Theme Parks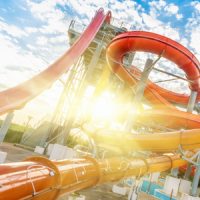 Florida legislators are considering action against theme parks after a report that one tourist suffered "numbness" and a child suffered "foot pain" at Universal Orlando. The tourist who suffered "numbness" actually had a broken neck, and the child's foot was also broken. These were the types of "self-reported" injuries that major theme parks have been providing to government agencies under the law. Obviously, this is more than a little misleading, but it doesn't necessarily qualify as a lie (in legal terms). Nonetheless, legislators are concerned and vowed that if the industry doesn't take action, the legislature will.
Looking to January
The Department of Agriculture and Consumer Services looks set to take the issue up with theme parks in January. Under current state law, theme parks are exempt from ride inspections, but each year, the Department of Agriculture and Consumer Services meets with theme parks to discuss matters related to the industry. This year, DACS will discuss report requirements for accidents and injuries. Typically, these meetings happen in October, but due to COVID, they've been pushed back. No one from DACS seems willing to discuss the matter with the press, at least not yet.
Lawsuits
In 2019, Universal Studios was sued three times over injuries sustained because of their rides. In each case, the injuries described in the personal injury lawsuits were much more severe than Universal Studios' self-report. The issue is obvious. If Universal Studios self-reports doctors' claims, then they are helping personal injury litigants make their cases against them. Universal Studios doesn't want to do that. They would rather settle the matter quietly with injured victims. Nonetheless, those in the legislature or those who make decisions concerning rides are not getting the best possible information.
Reports
While Universal Studios is required to disclose injuries and fatalities that occur on their rides, their only incentive to do so is fines. Often, these fines aren't substantial enough to warrant a major theme park providing plaintiffs with evidence and arguments. If Universal admitted that the man who suffered spinal injuries suffered serious, debilitating, permanent injuries, they would be helping him make his case. In fact, they may not know the extent of the injury till much later.
In California, any injury that cannot be solved through basic first aid is reported. In Florida, theme parks have much more leeway in the types of injuries they report. In one case, a man who suffered a heart attack after going on a ride was not included in the reports because he wasn't on the ride when the heart attack occurred. Nonetheless, that information may be useful to prevent such tragedies in the future.
Talk to a Miami Personal Injury Attorney 
If you've been injured at a theme park, you may be able to sue them and recover damages for medical expenses, lost wages, and reduced quality of life. Call the Miami personal injury attorneys at the office of Alan Goldfarb, P.A. today to discuss the matter in greater detail and learn more about how we can help.
Resource:
columbian.com/news/2020/oct/25/florida-regulators-to-seek-more-details-about-injuries-suffered-on-theme-park-rides/
https://www.goldfarbpa.com/publix-hit-with-coronavirus-lawsuit/