Lawsuit Filed Against PA Hospital Includes Allegations of Sexual Abuse of Minors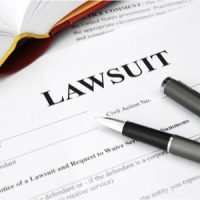 A nine-count civil lawsuit filed against a Pennsylvania doctor at Cumberland Children's Hospital contends that the doctor inappropriately touched patients, some as young as 12 years old. The battery allegedly occurred during routine physical exams leading to comparisons with Larry Nassar, the doctor convicted of sexual battery in his role with U.S. Gymnastics. The complaint further alleges that the hospital allowed staff and other patients to abuse patients at the hospital with physical violence. The lawsuit further alleges that the hospital kept patients longer to bill their medical insurance.
The hospital advertises itself as a residential treatment center for youths with "co-occurring" disorders. Co-occurring means one mental health diagnosis plus a substance abuse disorder. In other words, the hospital is accused of holding these patients against their will for longer than necessary, sexually assaulting them, and allowing them to be abused by other staff and patients.
Negligent Hiring and Supervision 
On its face, this may seem like a medical malpractice lawsuit, but medical malpractice lawsuits require "medical decisions". In this case, you have a doctor accused of rape, patients and staff completely out of control, and an element of medical malpractice that alleges the hospital held patients until their insurance ran out. The suit further argues that the hospital misrepresented the quality of its care to potential patients when they told families their staff was competent and caring.
Lawsuits filed under a theory of negligent hiring require a plaintiff to show that the defendant/company hired someone who was unqualified or unsuited to their job and that choice led directly to a specific injury. Negligent supervision lawsuits contend that a failure to oversee the day-to-day workings of staff led to injury. Neither should be overly laborious to prove, although, individual plaintiffs will have to prove their individual cases. A general environment of awfulness is not enough. The plaintiffs must prove injury.
In this case, the plaintiff's attorneys will point to later psychological treatment that was required based on the trauma they experienced at the residential home and medical treatment required after physical assaults. There are 20 victims named in the lawsuit. Today, their ages range from 9 to 26.
Vicarious Liability 
Another element of this lawsuit will be vicarious liability. While the hospital itself has been accused of negligent hiring and supervision, the hospital would be liable even if they weren't. This is because they are technically responsible for the actions of their employees while they're on the job. So even if the hospital hired and supervised the "right" people, they can still be held liable. However, since there is an element of negligence here, the hospital can be held more liable than they would be otherwise.
Talk to a Miami Personal Injury Lawyer
If you or someone you loved suffered abuse at the hands of a medical provider, call the Miami personal injury attorneys at the office of Alan Goldfarb, P.A. today to learn more about how we can help.
Resource:
thenewsfront.com/cumberland-hospital-lawsuit-for-127-million-filed-alleging-abuse-and-fraud-of-patients/
https://www.goldfarbpa.com/female-inmates-file-lawsuit-alleging-rape-sexual-abuse/