Tiger Woods Accused of Pushing Fan Taking a Selfie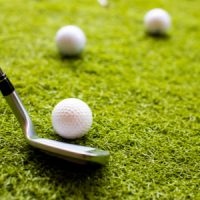 Golf enthusiast Brian Borruso was enjoying the Valspar Gold Tournament in 2018 when he decided to take a selfie with Tiger Woods in the background. That's when Borruso says that Woods and his caddie pushed him out of the way.
Borruso says he was standing with the other fans when Tiger Woods hit a golf ball that landed nearby. Borruso says he saw an opportunity to take a selfie as Woods followed his ball where it landed. Borruso claims that Woods "unnecessarily and harmfully" pushed him out of the way. The selfie is now part of the evidence record.
In the selfie, Borusso appears to be fairly close to Woods who is concentrating on his next shot. Borusso insists that he did not tread close enough to Woods to warrant physical displacement.
What Happened Next?
According to Borusso, Woods' caddie, Joe LaCava (who is an inductee into the Caddie Hall of Fame) reacted with hostility toward Borruso's attempt to take a selfie at which point LaCava "intentionally shoved" Borusso out of the way. Borusso claims he suffered injuries from the ensuing fall and is now hoping to hold Tiger Woods responsible for those injuries.
The injuries that Borusso suffered appear to be extensive, although it's unclear how. The complaint alleges that Borusso suffered permanent or ongoing injury and that the injuries that he sustained have resulted in lost wages. Borusso also appears to have gone to the hospital directly after the alleged incident, so there may be medical records that corroborate his claims.
The complaint accuses LaCava of battery and negligence while holding Woods vicariously liable for LaCava's actions. It is unclear whether or not Woods can be held liable for LaCava's shove as LaCava may or may not be considered an employee of Woods.
As of now, Borusso and his attorneys are hoping to find eyewitnesses to the incident and have them testify on Borusso's behalf. It appears a foregone conclusion that LaCava did lay hands on Borusso, but the extent of Borusso's injuries will be a major point of contention. Also a point of contention, was LaCava within his rights to move Borusso out of the way? There is no video that shows LaCava shoving Borusso, but there is a video where spectators react to the incident.
Neither Woods nor LaCava believe they've done anything wrong, so Borusso will face an uphill battle extracting any money from Woods at all. Much will depend on the extent of the injuries he suffered. If LaCava is responsible for knowing Borusso to the ground, then that can very easily be argued as unnecessary force that needlessly endangered the health of another person.
Talk to a Miami Personal Injury Attorney Today
If you've been injured due to the negligence of another person, the Miami personal injury attorneys at the office of Alan Goldfarb, P.A. can manage your case leaving you free to recover from your incident. Call today to schedule a free consultation. We are happy to help.
Resource:
si.com/golf/2020/04/10/tiger-woods-selfie-lawsuit-joe-lacava-analysis
https://www.goldfarbpa.com/florida-woman-sues-rapper-after-he-slapped-her-at-show/