Florida Woman Sues Rapper After He Slapped Her at Show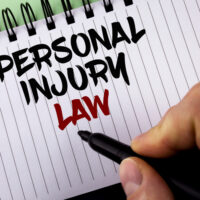 Rapper DaBaby is being sued by a concert-goer who claims that the star slapped her during a show. While DaBaby has since issued an apology, he later said that he felt "disrespected" and that "he thought he was hitting a man".
Apparently, concert-goer Tyronesha Laws was holding a phone too close to the performer's face in an apparent attempt to record the concert. A video of the incident has made rounds on the internet and the woman who was slapped filed an incident report with the Hillsborough County Sheriff's Office. The apology, it seems, wasn't enough to dissuade her from filing a lawsuit against DaBaby.
Confusion Over Who Did What  
DaBaby's main focus appears on ensuring that his fans know that he did not realize that the individual with the flash in his face was a woman. DaBaby maintains that when he went to slap the person, he was under the impression that she was a man. He couldn't see that she was a woman because the flash was in his face.
However, "I thought she was a man" is not a defense to any known allegation. But according to the plaintiff, she wasn't even the person who was holding the offensive camera. That was someone else.
Not that any of this matters. DaBaby laid hands on one of his fans and, regardless of their gender or whether they were the correct target, DaBaby will need to pay the woman for any injuries she sustained.
Through her attorney, Laws stated that the conduct was "outrageous and shocking." She states that the purpose of the lawsuit is to deter similar conduct in the future. She has requested a trial by jury.
Regardless of how shocking or outrageous the conduct was, she will need to show that she was injured by the slap. This can include physical injury, but also emotional or psychological injury as well. It is unclear, at this point, what her physical injuries were. To date, Laws sought medical help for a "contusion" to her left cheek. Law also says that she has received threats from the rapper's fans but intends to pursue the matter regardless.
This is not DaBaby's first run-in with the law. The rap star was also charged with battery after punching a music promoter and then pouring apple juice on him. The rapper was released from jail. It is unclear whether or not police will pursue charges against him for that incident or for this one.
The defendant is entitled to recover damages for medical expenses, lost time from work, and pain and suffering damages related to emotional and physical distress. While this is not likely to be a boatload of money, a jury may see fit to hit DaBaby with punitive damages that could cause that number to increase significantly since the assault was intentional.
Talk to a Miami Personal Injury Attorney Today
If you've been slapped by a rapper, the Miami personal injury attorneys at the office of Alan Goldfarb, P.A. can help you recover damages related to your physical injuries, emotional injuries, and perhaps punitive damages as well. Call today to schedule a free consultation.
Resource:
miamiherald.com/entertainment/celebrities/article241162611.html
https://www.goldfarbpa.com/several-injured-at-volcano-bay-in-orlando/