As Frontline Workers Fall Ill With Coronavirus, Families Ponder Litigation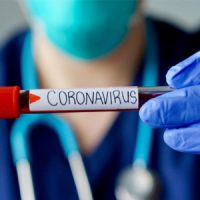 You've likely heard that Tyson Foods placed an ad in the New York Times claiming that the supply chain was "breaking" because of the coronavirus pandemic. Several Tyson workers fell ill with the virus causing the food processing plant to temporarily shut down. This resulted in President Trump using the Defense Production Act to order the plant back open, even amid concerns that the plant was unsafe to work at.
But whose fault is it that the plant is unsafe to work at and several of the plant's employees are falling ill with the virus? The CDC has issued guidelines concerning essential businesses and their employees throughout the crisis and it is supposed that these guidelines are not guidelines at all, but requirements for individual businesses to stay open. What's happening at this plant that they were forced to close (albeit temporarily) during the state of emergency?
Tyson Isn't the Only Food Processing Plant Struggling to Keep Employees Safe 
The pandemic has hit the food processing industry hard. As of now, at least twelve food processing workers have died from the virus. Several more have fallen ill.
Why is the meat processing industry showing higher levels of infection than grocery store workers? Meat processing workers are expected to work shoulder-to-shoulder for hours on end making it very difficult to socially distance.
In response, the CDC issued new guidelines that pertain to the unique conditions inside of food processing plants. These included the wearing of cloth masks, providing employees with more stations to clock in and out, and checking temperatures prior to clocking in. The CDC also recommended reducing carpooling.
What About the Workers Who Have Died? 
In the majority of cases, the workers' families would be entitled to death benefits provided by their employer's workers' compensation policy. But there are certain situations under which an employee or their family can file a lawsuit—just not against their employer. Here in Florida, workers' compensation gives broadscale immunity to employers from civil actions brought on by employees or their families. The workers' families will be able to file a death benefits claim with the employer.
But what happens if the company's workers' compensation policy refuses to pay out? One family has filed a wrongful death lawsuit against Walmart after their loved one was killed by the coronavirus. The family's attorney says that they reached out to Walmart to file a claim, but Walmart has not returned their calls. In this case, the lawyer filed a wrongful death lawsuit against Walmart. If Walmart refuses to pay out the claim, the family may still be entitled to file a lawsuit. But this move is most likely an attempt to leverage Walmart into honoring the workers' compensation claim which is significantly less money than a personal injury verdict is likely to be.
Talk to a Miami Personal Injury Attorney Today 
If you've lost a family member due to someone else's negligence, you can file a wrongful death lawsuit against the negligent party. Call the Miami personal injury attorneys at the office of Alan Goldfarb, P.A. today to schedule a free consultation.
Resource:
local10.com/news/local/2020/04/27/coronavirus-pandemic-comes-with-lawsuits/
https://www.goldfarbpa.com/walmart-sued-after-employee-dies-of-coronavirus/