More Coronavirus Deaths at Florida Nursing Homes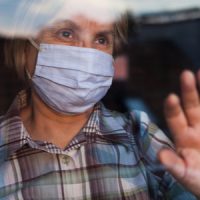 Last week, we discussed how Florida legislators were hoping to insulate Florida nursing homes from lawsuits emerging from the coronavirus pandemic. Now, as the number of deaths in the state continue to rise, Florida's most vulnerable population—senior citizens recovering from major medical events and surgeries, or those who can no longer care for themselves—are continuing to pay the ultimate price for the pandemic.
Recently, five more deaths emerging from Pinellas nursing homes and long-term care facilities have raised the number to 38. There are only 57 virus-related deaths in the entire county. In fact, the number of deaths contributed by Florida nursing homes and long-term care facilities represent a large number of the overall number of deaths in the state.
The Coronavirus and Nursing Homes
The novel coronavirus is almost the perfect bug to wreak the type of havoc that it has worldwide. While many folks can be carriers of the illness and suffer no symptoms at all, others suffer extreme pneumonia and die of complications that arise from the virus. Still others are fighting off auto-immune disorders after the virus kicked their immune system into overdrive. Of those who experience the worst symptoms, neurological and pulmonary problems may be permanent or stay around long after the virus is gone.
It is largely these asymptomatic carriers that have caused the most deaths in nursing homes. Now, nursing homes, like grocery stores, are limited access to residents to prevent loved ones from spreading the virus to their patients. But employees too are at risk of spreading the virus. In some places, grocery chains and other essential businesses are required to take their employees' temperatures prior to allowing them onto their shift. But a fever doesn't present in every case, so it isn't a catch-all. Meanwhile, testing is available, but the reliability of these tests depend on their being enough virus in the patient's system to detect. Meanwhile, Tampa's mayor has recently called for more testing within Florida nursing homes.
What Does the Law Say?
Nursing homes have been required in the past to submit plans to secure the health and safety of their residents in the event of a major disaster (like a hurricane). This would entail how their residents would be moved to one facility from another should that facility no longer be safe. However, a broadscale pandemic is largely unprecedented. The nursing homes themselves are lobbying legislatures to protect them from liability during this time, but thus far, no legislation has passed granting immunity from wrongful death and personal injury lawsuits.
Personal injury lawsuits represent one of the few ways that grieving families can hold negligent health care providers accountable and it's unlikely that any legislation that extends only to nursing homes would be considered constitutional.
Talk to a Miami Personal Injury Attorney
The Miami personal injury attorneys at the office of Alan Goldfarb, P.A. offer representation to those injured due to another's negligence. If you've suffered an injury and someone else is even partly to blame, you can recover damages related to your injuries. Call us today to schedule a free case evaluation. We can help.
Resource:
tampabay.com/news/health/2020/05/08/coronavirus-in-florida-latest-six-more-pinellas-deaths-focus-on-elder-care-homes/
https://www.goldfarbpa.com/as-frontline-workers-fall-ill-with-coronavirus-families-ponder-litigation/