Purdue in Bankruptcy Amid Opioid Deaths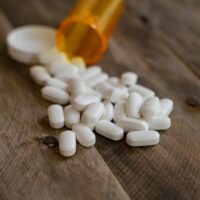 Purdue Pharmaceutical stands accused of falsely advertising their opioid-based medications such as OxyContin as "less addictive" than older alternatives. Doctors handed out this medication to millions of Americans who believed that they were receiving a safer alternative. However, nothing could be further from the truth. And in the midst of one of the worst drug epidemics in American history, the companies that manufactured and marketed these pills are now facing both civil and criminal lawsuits filed by both municipalities and private citizens.
At Purdue's disposal is Chapter 11 bankruptcy which can help offset some of the costs associated with the thousands of claims filed against the company. Many of these claims are for wrongful death. Families that lost loved ones who never woke up. Some of these claims are for the toll the opioids took on individual people's lives. They lost their jobs. They're alienated from their families. And now they have to live with the addiction for the rest of their lives.
Now that Purdue is in federal bankruptcy court, four individuals whose lives were changed forever by their medication have a chance to see that their interests are being met.
What the Purdue Bankruptcy Means for Victims
Generally speaking, it means the victims are about to get screwed. However, when you're responsible for a major public health crisis, squirming your way out of paying your debts by appealing to the bankruptcy court isn't and shouldn't be as easy. The bankruptcy committee is generally made out of interested parties. It's not unprecedented that victims of a company have seats at the table. It's unique because these individuals are victims who have personal injury claims against the company.
A typical bankruptcy committee is composed of creditors who have a financial stake in how the bankruptcy unfolds. Indeed, there are several such creditors already on the committee. But those with personal injury claims against Purdue are also now creditors. And they will be looking out for the interests of individuals
The committee will decide how much Purdue will pay and how that money is spent. They have the power to investigate the scope of the Sackler family's involvement in the opioid crisis and may be able to get more money from there.
The four are a mother whose child was born addicted to opioids, a grandfather, a man who is still in recovery for opioid addiction, and a mother who lost her son to an overdose. The deal reached by a number of states excluded their voices from the process. This move is a conciliatory gesture meant to defray the emotional toll that the drugs had on their lives. But there are millions more like them with similar stories about how opioids destroyed their lives.
Talk to a Miami Personal Injury Lawyer Today
If you've been injured by a defective product or an act of negligence, call the Miami personal injury attorneys at the office of Alan Goldfarb, P.A. today. We will examine your case free of charge. Give us a call or talk to us online to set up a free consultation today.
Resource:
vox.com/policy-and-politics/2017/6/7/15724054/opioid-epidemic-lawsuits-purdue-oxycontin
https://www.goldfarbpa.com/toxic-waste-lawsuit-allowed-to-move-forward/