Corporate Nursing Homes And Chain LLC's: A Legacy Of Malpractice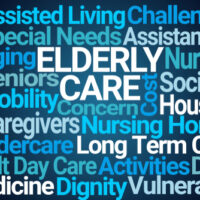 Nursing homes are where our mothers, fathers, and grandparents go to convalesce after a major medical event or a life-saving surgery, or when they are no longer able to take care of themselves. But more often, they're in the news due to widespread neglect and abuse of America's most vulnerable patients. It seems almost too cruel to be imaginable. How can so-called medical professionals treat the sick and the old so inhumanely?
Some believe it's due to the corporatization of nursing care.
One such company, Consulate Health Care operates 210 nursing homes in over 21 states. Several of those are right here in Florida. These homes have been targeted in lawsuits by private citizens and the government and fined thousands of dollars for unsanitary or unsafe conditions and poor standards of care.
Recently, a Florida judge tossed a $347 verdict against the company brought about by whistleblower Angela Ruckh who named a litany of offenses that the large conglomerate committed across their nursing homes, including defrauding Medicare and Medicaid with inflated charges. The verdict was thrown out because the judge didn't necessarily believe that news of the violations and fraud would prevent the government from contracting with Consulate.
As ludicrous as that sounds, he has a point.
Florida has a long and sordid history of not punishing doctors or organizations that have been found in violation of basic medical standards and instead insulating them from making their victims whole.
Meanwhile, a Sarasota nursing home operated by Consulate was fined $26,000 and put on the state's "watchlist" after failing to notify a patient's daughter that her mother's condition had worsened in their care. Her mother's condition was not considered terminal when she was admitted to the facility.
The Shell Game
Consulate operates these nursing homes as a conglomerate, but each individual nursing home is held in its own series LLC. A series LLC, colloquially referred to as a shell company, isolates the assets of one company from another. Despite the fact the Consulate is making billions each year from the operation of these nursing homes, each of the individual nursing homes does not appear to be bringing in a great deal of money. This is by design.
In addition, Consulate itself is owned and operated by a larger corporation called Formation Capital. The individual nursing homes pay "rent" and other fees to Consulate or Formation Capital, moving the assets out of the LLC and into another company where they cannot be sued by an injured patient.
For example, let's say that I'm a landlord and I own three houses. If one house causes a serious injury to my tenant, that tenant can sue me in a personal injury lawsuit for as much as they please, but only if all of those properties are held in my name.
If I'm a smart landlord, I can create a series LLC for each individual asset. This protects both me and my other assets. An injured party can't sue me personally because I don't own the house. The house is property of the LLC. They can sue the LLC, but they can't go after my other assets.
As of today, one out of every nine nursing homes operating in Florida is owned by Consulate.
Contact Us for More Information
If you or someone you love was injured by a negligent nursing home, contact the Miami attorneys at the office of Alan Goldfarb, P.A. We can get started on your case right away.
Resources:
mcknights.com/news/whistleblower-with-millions-at-stake-will-appeal-consulate-false-claims-overturned-verdict/article/764154/
heraldtribune.com/news/20180524/florida-fines-sarasota-nursing-home-26000