Cyclist Hit And Killed By Tow Truck Hauling Boat In Southwest Miami-Dade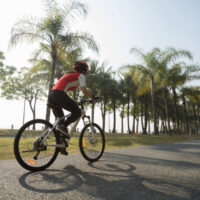 When a bicyclist is hit by a vehicle, especially a large vehicle like a tow truck, the ramifications can be deadly. For example, a bicyclist training for the Dolphins Cancer Challenge lost his life when he was hit by a boat being towed by a truck in Southwest Miami-Dade, according to the Miami Herald. This tragic accident also resulted in another bicyclist suffering serious bodily injuries.
The collision reportedly occurred at the intersection of Southwest 236th Street and 87th Avenue and close to Black Point Marina. The victim who lost his life was only 37 years of age.
Not the First Time
You may be thinking that a collision between a bicyclist involved in the Cancer Challenge and a tow truck is an anomaly. Well, it turns out this is the second time in the past few years that a bicyclist training for the Dolphins Cancer Challenge was hit and lost their lives in a collision with a motorist. For example, in 2015, a 50-year-old bicyclist was hit and killed by an intoxicated motorist on Rickenbacker Causeway. The drunk motorist was reportedly "clubbing" around South Beach when he hit the bicyclist. The driver then fled the scene only to return after police contacted him with the news that they knew his vehicle was involved in the deadly collision.
Common Causes of Collisions Between Motorists and Bicyclists
When a collision occurs between a motorist and a bicyclist, it is often caused by a driver who makes a reckless or poor bad decision that precipitates the collision. Those causes include:
Driving while under the influence of drugs or alcohol;
Driving while fatigued;
Driving while distracted;
Driving in excess of the speed limit; or
Failing to comply with a posted stop sign or traffic signal
Pursuing Financial Restitution Against a Negligent Motorist
If you or a loved one was enjoying a bike ride in or around Miami and suffered an injury after being hit by a motorist, you can take legal action against the motorist that caused the collision. This is because motorists have a duty of care (i.e. legal obligation) to operate their vehicle in a reasonably safe manner. If a motorist is negligent, they have breached that duty of care, which creates legal liability for any harms and losses caused an accident between that motorist and you.
If there is evidence that the motorist's negligence was the proximate cause of the accident and you suffered actual damages, you have the grounds to obtain financial restitution for your harms and losses.
Economic and Non-Economic Damages
If there is sufficient evidence to show that the motorist was liable for causing the collision, you can pursue compensation for the following types of economic and non-economic damages:
Medical expenses
Lost wages
Pain, suffering, mental anguish, emotional distress
Do You Have Questions About Your Legal Rights After a Bicycle Accident? Speak to a Miami Bicycle Accident Lawyer Today
If you or a family member suffered a serious injury in a bicycle accident in or around Miami, our personal injury law firm is ready and able to help. Contact the experienced Miami personal injury attorneys at the office of Alan Goldfarb, P.A. today to schedule a free consultation.
Resource:
miamiherald.com/news/local/community/miami-dade/homestead/article195023349.html