Defective Macbook Causes Burns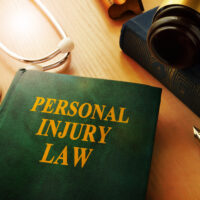 A lawsuit relating to 2015 Macbooks has recently been filed in New York. The plaintiff says that she sustained serious injuries when the Macbook overheated. She had burns to her legs and other injuries. Some Macbooks were pulled after it was discovered that there was a problem with the battery that was causing the laptops to overheat, but it's currently unclear whether or not the plaintiff owned the specific Macbook that had the overheating problem.
Exploding Lithium-Ion Battery Lawsuits
While it remains to be seen what happened in the aforementioned lawsuit, exploding lithium-ion batteries are one of the most common product liability suits on dockets today. Lithium-ion batteries are widely popular because they're very easy to recharge.
Today, it is much more common to hear about lithium-ion battery fires in cars, but they still happen in phones, laptops, and tablets as well as other major electronics. Most recently, a lithium-ion battery caught fire in Moscow after a Tesla car crashed into a parked tow truck. While Tesla continues to say that it's lithium-ion batteries are safe, they have faced at least five subpoenas from a top U.S. automotive safety watchdog.
Lithium-ion batteries have also been implicated in e-cigarette explosions after the devices blew up in their user's faces. Similarly, a hoverboard company produced a number of dangerous products in which refurbished or non-certified batteries were used. Eventually, a broadscale recall was instituted.
Why Do Lithium-Ion Battery Explosions Happen?
Lithium-ion batteries are intrinsically dangerous due to the chemical reactions used to produce electricity. While safeguards are in place to prevent serious explosions, the problems with the batteries can manifest in situations where the casing is ruptured or experiences direct trauma.
In other cases, temperature can have a serious effect on the battery. If the battery is fully charged and exposed to excessive amounts of heat, the chances of it exploding or catching fire are high. Charging the battery below freezing temperatures has been known to cause a similar reaction. Batteries that are drained beyond a certain point and left uncharged can also cause explosions. Manufacturing defects in the batteries can likewise result in explosions.
Lithium-Ion Batteries are Everywhere
Lithium-ion batteries are everywhere and we rely on them to power many of our most important devices. But when that product malfunctions and causes a serious injury, we are entitled to recover damages related to our injuries.
In some cases, especially when it's an e-cigarette explosion, the injuries can be quite severe. These include blindness, brain trauma, and severe burns to the face. In the case of the Samsung Galaxy Note 7, there were also cases of severe burns to the face, legs, hands and more. These injuries caused debilitating problems for those unlucky enough to have run across the batteries with manufacturing defects.
Talk to a Personal Injury Lawyer Today
If you've been injured by an exploding lithium-ion battery, you can recover damages related to your injuries. The only way that companies know that they have to create a safer product is by hitting them in their pocketbooks. Talk to the Miami personal injury attorneys at the office of Alan Goldfarb, P.A. today for a free consultation.
Resources:
washingtonpost.com/news/the-switch/wp/2016/09/12/why-those-samsung-batteries-exploded/
ibtimes.com/apple-lawsuit-2019-tim-cooks-firm-sued-over-injury-inflicting-macbooks-2816044