Florida Family Files Wrongful Death against Airbnb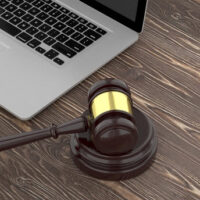 Carla Stefaniak was in Costa Rica celebrating her 36th birthday. The trip, however, went terribly wrong. Stefaniak was murdered. The Costa Rican government has identified suspect Bismarck Espinosa Martinez as the prime suspect and is holding him in custody for the murder. Stateside, the family of Carla Stefaniak has filed a wrongful death lawsuit against Airbnb for negligence in her death. The question then becomes: Do they have a case?
They might.
The Facts Surrounding the Death of Carla Stefaniak
Martinez, who emigrated from Nicaragua six months prior to the murder, was employed as a security guard from the complex at which Stefaniak stayed. The lawsuit alleges that Airbnb was negligent because they hired someone who turned out to be a predator. Indeed, the entire case hinges on whether or not Martinez can be found guilty of the murder. If he is, then the family will have a very strong wrongful death claim against Airbnb.
The suit alleges that Martinez was a fledgling serial killer who lacked the right to be employed in Costa Rica as a recent immigrant to the country. In addition, the lawsuit claims that Martinez did not even have authorization to be "physically present" in the country. Despite this, the company hired Martinez as a security guard giving him keys to open any dwelling space on the compound. In other words, Martinez could access any apartment without restriction or supervision.
A Negligence Claim against Airbnb
Negligence in wrongful death claims requires that the plaintiffs prove three things. Those are:
That the defendant owed a duty of care to the plaintiff;
That the defendant breached that duty of care; and
That the defendant died as a result of that breach.
In many instances, negligence can be proven along the lines of a "but…for" argument. In other words, "but for the fact that Airbnb did not conduct a background check, Carla Stefaniak would still be alive." This type of lawsuit alleges that the defendant, by an act of omission, put their guests in danger of being killed or assaulted. Indeed, had Airbnb conducted even a basic background check on Martinez, they would have not hired him to work there (because it would have been illegal under Costa Rica's laws.
The plaintiff's case is quite strong, but it depends on there being significant evidence that Martinez actually did kill Carla Stefaniak. If Martinez is exonerated under Costa Rican law or another suspect turns up, then the wrongful death lawsuit becomes much more difficult to prove. The plaintiffs will then have to rely on a much weaker argument: That Airbnb had a duty to warn potential visitors about the dangers of traveling to Costa Rica.
In a case like this, a plaintiff's attorney might worry about the legitimacy of the country's court system. To date, Martinez has not faced any official charges for the murder and Airbnb now has a vested interest in seeing him acquitted.
Talk to a Miami Personal Injury Attorney
The Miami legal team at the office of Alan Goldfarb P.A. helps families who have lost loved ones recover damages from negligent actors. Give us a call or talk to us online to set up an appointment today.
Resource:
miamiherald.com/news/local/article223476120.html