Uber Targeted After 12-Year-Old's Suicide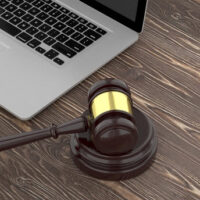 In one of the strangest and saddest cases you'll hear about, an Uber driver accepted a ride from a 12-year-old girl and then proceeded to drive her to a parking garage in Orlando. According to the family, the girl jumped off the top of the parking garage to her death. While details are still sketchy, it appears that furnishing a 12-year-old girl with a ride runs contrary to Uber's own policy which states that all riders must be 18 or older to request a ride and be driven from one place to another or be accompanied by an adult.
The family is wondering why the driver accepted the fair and then dropped the girl off at a corner carrying her backpack. It is known that the girl used her mother's phone to order the ride, but why she decided to order the Uber and why she took her own life remain a mystery.
The family is considering suing Uber for the girl's death since they facilitated the suicide attempt. While the driver is not implicated in any way in the girl's death, the argument the family's attorney will make is that the girl would still be alive had Uber not furnished her with a ride.
Uber's Policy on Minors
Both Uber and Lyft have policies that prohibit minors from using the app and drivers from accepting rides from minors. However, Uber drivers are not bartenders and there is no law that prevents them from offering rides to minors. If Uber or Lyft find out or are aware that the rider is a minor, they are required by the company's policy to decline the ride. However, how many times to the Uber drivers actually decline these rides?
That is now the question that is being asked after this tragedy. Most families appear unaware of the policy and at least some drivers are as well. In cases where a ride is completed successfully, how would Uber or Lyft ever find out that the rider was a minor?
Therein lies the problem. While Uber and Lyft can have strict policies on passengers under 18, they have virtually no way to enforce these policies until after something has happened. Uber and Lyft drivers rarely card passengers and would be losing money if they were forced to turn down a ride. The policy puts the impetus on enforcing it on drivers who are not trained to do so and have no incentive to do so. While it is likely that this particular driver might lose his job, it's only because their fare took her own life that anyone knows that it occurred.
Talk to a Miami Personal Injury Attorney Today
The Miami personal injury attorneys at the office of Alan Goldfarb, P.A. represents injured victims and the families of those taken by negligence. If you have been injured in a car crash or as a passenger in an Uber vehicle, our attorneys can help you litigate your claim against the Uber policy that insures its drivers. Give us a call or talk to us online today.
Resources:
foxnews.com/us/florida-family-blames-uber-daughter-suicide
https://www.goldfarbpa.com/man-stabbed-in-bar-fight-sues-bar/