Walmart Sued in Premises Liability Case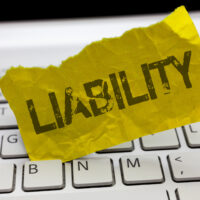 There's no shortage of lawsuits leveled at Walmart. Most of these are premises liability suits in which a customer alleges that a dangerous condition within the store caused them to slip, trip, or fall. Sometimes these lawsuits are valid and other times they aren't. But they can be instructive of what constitutes a valid premises liability claim.
According to the latest lawsuit, Heather Phinney of St. Petersburg, tripped and fell on a piece of raised floorboard. She claims that when she fell, she hit her head on the ground suffering severe bodily injuries, pain and suffering, loss of enjoyment, and medical expenses.
Is This Case a Winner?
All those closed-circuit cameras you see in Walmart aren't just for catching thieves. They also serve the purpose of protecting Walmart in liability lawsuits. Typically, when you're injured at Walmart, you will file a claim with them. Their insurance company will then give you a call explaining to you why the accident was your fault. This forces you into the position of suing them. So the question then becomes: What possible defenses does Walmart have in a case like this?
Understanding Negligence in Premises Liability
In a premises liability lawsuit, it is assumed that the owner or operator of the store has a duty of care to those that they invite onto the premises. However, this duty of care only extends so far. For instance, the proprietor must know about the dangerous condition and have done nothing about it to open themselves up to liability. Plaintiffs can also make the argument that the proprietor should have known that the dangerous condition was likely.
In this case, we can probably assume that Walmart knew about the raised floorboard, so the plaintiff's suit seems likely to proceed on that basis. Walmart would be negligent for allowing a raised floorboard to go unrepaired for an extended period of time. The key, however, is foreseeability. It is eminently foreseeable that a raised floorboard does pose a risk to patrons.
What Kind of Defense Can Walmart Put Up in This Case?
In a case like this where Walmart left a dangerous condition in their store, their only possible defense would be that the individual who tripped and fell on the dangerous condition should have seen it and avoided it. In this case, the defense would be that the customer did not use adequate care in avoiding the dangerous condition.
In cases where there is a slip and fall danger, this kind of defense makes a lot of sense. If someone sees a slippery condition and does not adequately attempt to avoid it, then they share at least some responsibility for their injuries.
The question then becomes: What does Walmart's store footage show? The most likely answer is: A woman tripping over a raised floorboard that she did not see.
Talk to a Miami Personal Injury Attorney
The Miami personal injury attorneys at the office of Alan Goldfarb P.A. help injured individuals recover damages caused by another's negligence. If you're injured, call us or talk to us online and we can begin discussing your case.
Resource:
flarecord.com/stories/511627446-wal-mart-customer-alleges-store-s-negligence-caused-her-to-fall