Bar Fight Injuries – Who's Liable?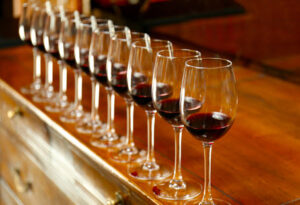 Around the holidays, many of us make the most of our opportunities to get together for celebrations with friends and family. Attending happy hours and holiday parties at a local bar is something that many of us look forward to doing, and these outings and occasions can certainly be a fun time for everyone involved. Unfortunately, however, alcohol consumption can lead to heightened emotions and it is not unusual for fights to break out during even the most festive holiday happy hour. The Miami area, with its bustling club scene, is no stranger to bar fights – we cannot go too long without hearing news of a fight, whether it involves the rich and famous or just regular folks. When a fight ensues, and patrons suffer injuries, who is responsible?
Who Started It?
It does not matter if you are directly involved in the disagreement leading up to a bar fight or are an innocent bystander; if injured during such an incident, you will likely have questions about who is responsible for your injuries and losses. Each case is different, and will depend upon the factors present in your case, but if you did not start the fight, you are more than likely able to hold someone responsible for medical expenses, lost wages, pain and suffering, or other types of losses that you may have incurred as a result of a bar fight. Certainly, whoever started the fight will bear some, if not all, of the liability for injuries suffered by others. However, in other cases, the establishment itself may be held responsible as well.
Premises Liability And Bar Fights
Under the theory of premises liability, businesses are required to provide a safe environment for their customers and, if they fail to do so, depending upon the circumstances, they can be held liable for any injuries suffered on the business property. The question, however, revolves around whether the business has – or should have – knowledge of the dangerous or hazardous condition. With drinking establishments, the business owner/management should be aware of the possibility that a bar fight may be more likely to occur the more the patrons have to drink; the business can minimize its exposure to liability for injuries suffered by its patrons in bar fights by minimizing the chances that patrons will drink too much. On the other hand, a bar that makes minimal effort to limit the amount of alcohol a patron is permitted to consume is more likely to be held liable for injuries resulting from bar fights – provided the injured party did not start the fight to begin with.
Contact Alan Goldfarb, P.A. With Your Bar Fight Injury Case
If you have been involved in a bar fight and have suffered injuries, you may be entitled to receive compensation for your losses. The experienced legal professionals at the office of Alan Goldfarb, P.A. are the ones to contact with your questions about your rights and responsibilities under Florida law in these cases. Our Miami attorneys will meet with you to assess your case and determine the best way to proceed with your case. Learn your options for recovering for your losses and injuries sustained in a fight at the local bar and ensure you have the best working hard on your behalf. Contact us now and schedule your consultation today.
Resource:
floridabar.org/divcom/jn/jnjournal01.nsf/Author/F5EDDA415D032B218525767E0071DA90