City, Firefighter Sued After Man Dies During Mental Health Crisis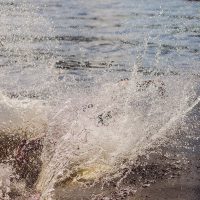 Lawsuits against first responders are rare and difficult to win. Essentially, the government has no active duty of care to intervene in any situation. The employee would not have an active duty of care to place their own life in danger to save another. Nor does the government have a duty of care to act on behalf of individuals who are in danger. The decision to act or not act rests completely in the hands of law enforcement. The public cannot impose a duty of care on law enforcement.
Instead, each police department has an internal policy that governs how they respond to different situations. Violations of their own policy are often actionable.
In this case, the City of Portland is being sued by the parent of a man who beat his girlfriend unconscious before police and firefighters responded. The man crossed a highway, stripped naked, and then jumped in cold water. The lawsuit against the City of Portland claims that the firefighters could have acted faster to remove the man from the cold water.
Is this a winnable lawsuit? 
At present, the allegations don't appear to justify a verdict for the plaintiff. It is more likely than not that the case will be dismissed. Right now, all we know is that the man placed himself into 40-degree water, first responders were aware of this, and they waited for a fireboat to rescue him. While he was in the water, he either drowned or became hypothermic. He eventually died as a result of that.
According to a brief internet search, it takes between 30 and 90 minutes to die in water between 30 and 40 degrees. So, at the moment the man entered the cold water, first responders had a half hour to reach him and treat him. In this case, they waited for a fireboat to perform the rescue. The fireboat didn't reach him in time, and the man died of his injuries.
For the plaintiff's case to survive, the man would have had to have died of hypothermia, a condition with an onset of 30 minutes or more. If he drowned, then the defense can say he would have died regardless of how quickly they got there.
The father likely believes that first responders were reluctant to help a man who was accused of beating up his girlfriend. They may have further believed that the man was faking the crazy behavior to get out of responsibility for the assault. It's hard to garner a lot of sympathy after beating your girlfriend unconscious. Nonetheless, the government and first responders have a duty to act without judging the situation, playing God, or deciding who to save and who not to. If so, that can make it a civil rights issue that would be actionable under the law. The ADA covers mental health disabilities.
Talk to a Miami Personal Injury Lawyer Today 
The Miami personal injury lawyers at the office of Alan Goldfarb, P.A. represents the interests of residents who have been injured by negligent parties. Call today to schedule a free consultation and learn more about how we can help.
Source:
wgme.com/news/local/wrongful-death-lawsuit-filed-against-the-city-of-portland-firefighter-eric-cohen-ronald-giroux-jr-maine-marginal-way-beat-his-girlfriend-unconscious-mental-health-issues