Cruise Ship Tragedy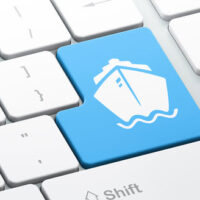 Cruises create some of the best vacation memories you can have – it is difficult to imagine anything negative about sitting back and relaxing on the deck while sailing off into the sunset. For one man, however, there is a sad ending to his vacation story. According to reports, the man fell overboard from a cruise ship sailing in the Bahamas and has not been found despite an extensive effort by the US Coast Guard. The incident, in which the man was caught on tape going overboard in the early morning hours, is certainly a tragic event that occurs with far too much frequency in our area of the country.
Dangers Of Cruising
Though it is too soon to know exactly what happened to lead to this terrible accident, incidents occurring upon cruise ships – thankfully, most of which have far less tragic results – happen regularly. Whose fault is it when an accident occurs, however? The cruise ship guest? Or the cruise line? Though each case will depend upon the individual circumstances and facts of the case, accidents that occur on cruise ships are often found to be a result of negligence on the part of the cruise ship to some extent.  Whether it is a slip and fall on a wet cruise deck, a trip down a narrow set of stairs, or drunken fall in the ship's lounge, any time an incident occurs that is foreseeable, the property owner – or in this case, the cruise ship or cruise line – may be held liable for the injuries and losses sustained by the accident victim.
The Special Circumstance Of Alcohol-Related Cruise Accidents
One of the more popular add-ons available to cruise passengers in recent years is comprised of unlimited drink packages. Certainly it makes sense that passengers are going to drink on a cruise – after all, they are not driving, and they are on vacation – so why not?  However, an argument can be made that by offering these unlimited alcohol packages to cruisers, the cruise lines are setting themselves up for higher risk of accidents, from slips and falls on the decks to falling overboard. Some of the elements of a premises liability case include a property owner's knowledge of a hazardous situation and the subsequent failure to fix the situation. Indeed, another argument can be made that offering a vacationing passenger the opportunity to drink as much as they want can create a hazardous situation, and if a passenger then becomes injured as a result, the cruise ship must bear some blame.
Have You Been Injured On A Cruise? Alan Goldfarb, P.A. Can Help
If you have experienced an accident while on a cruise ship or other type of boat, the attorneys at Alan Goldfarb, P.A. can help. After nearly four decades of handling these types of cases, we have the experience you can count on to get the results you deserve. The Miami cruise ship accident attorneys at the office of Alan Goldfarb, P.A. will go over your case to assess the best way to proceed and will develop an effective case strategy to help you receive the compensation you need for your losses. Contact us now to schedule your appointment and let us help you get started today.
Resources:
huffingtonpost.com/spencer-aronfeld/the-dangers-of-prepaid-be_b_8687992.html
cruisecritic.com/articles.cfm?ID=1470
local10.com/news/search-suspended-for-man-who-went-overboard-cruise-ship